Bartholomew: Kirill should sacrifice his throne
26-05-2022
Eastern Europe
CNE.news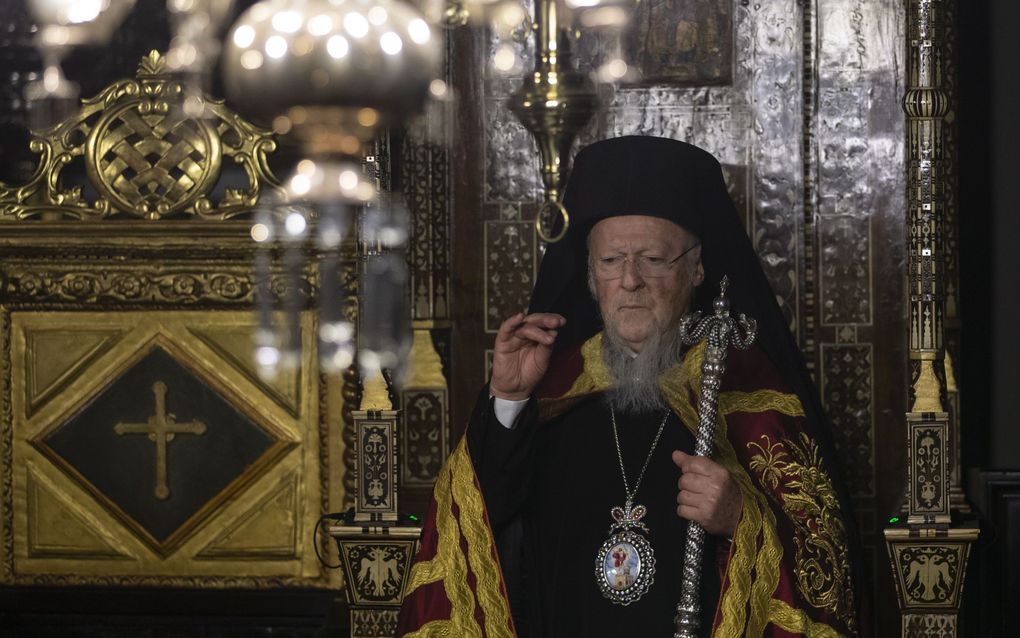 The Russian Patriarch Kirill should resign from his position as head of the Russian Orthodox Church. That is what his colleague in Constantinople, Patriarch Bartholomew, thinks.
Bartholomew said this in an interview with the Greek public broadcaster ERT1, marking his thirtieth anniversary as Ecumenical Patriarch of Constantinople. According to him, Kirill should have directly opposed Russia's invasion of Ukraine. Regarding the attitude of the Russian Church, Bartholomew stressed that "it would be impossible for all the Churches not to condemn violence". However, "the Russian church has disappointed us". This reports the Christian Greek news portal Ekklisia Online.
The Patriarch of Constantinople added that he did not want the Church of Russia to be an exemption in condemning the war. "I do not know how he can justify himself in his conscience." Bartholomew thinks that one can object to pressure from president Putin.
When Kirill would protest the war, he runs the risk of going to jail, acknowledges Bartholomew. However, a protest against the violence is something that "we, the prelate brothers, would have expected." This reports the Greek news portal ProtoThema.
Monks
Bartholomew further debunked rumours that he would expel Russian monks from Mount Athos in an upcoming visit. The mountain is an autonomous polity under the direct jurisdiction of the Ecumenical Patriarch of Constantinople. Over 2000 monks, including Russian monks, live an ascetic life there. The Patriarch said not to have any plans of expelling monks from this mountain. This reports the Greek news portal Reader. "I have no intention of expelling anyone, I imagine they will not provoke me to do such a thing. Let them sit carefully so that no one is expelled."