When a family member has psychological problems
23-06-2022
Christian Life
Sarah van der Maas, RD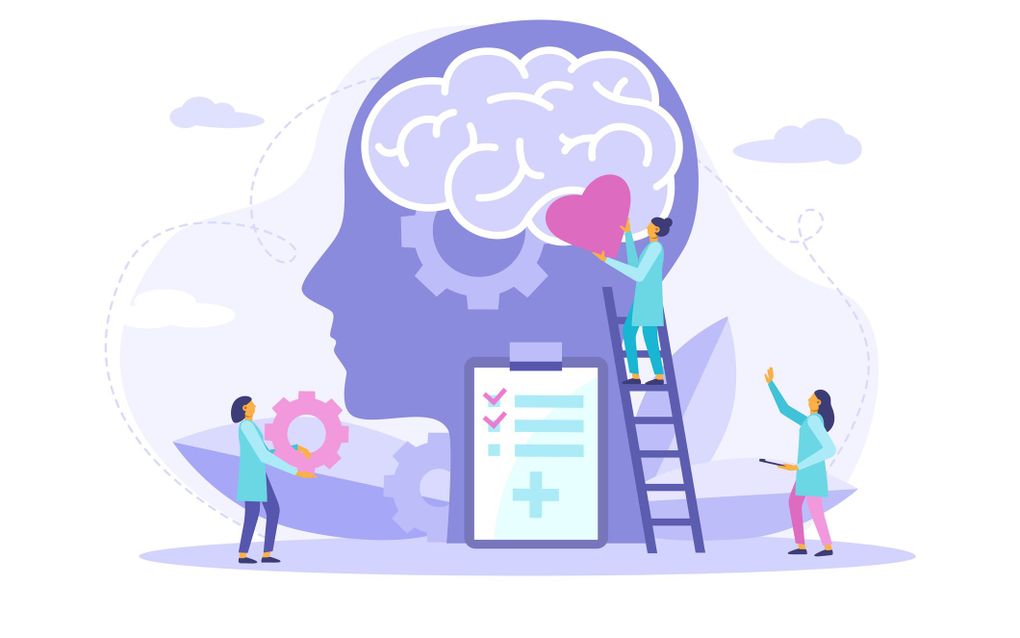 Two of her sisters were admitted into mental hospital wards. A neighbour girl committed suicide at a later age. Hanna* has seen much psychological distress in her surroundings. She gives an insight into her situation as a family member of a psychiatric patient.
"Especially my younger sister Ruth* was a sensitive, sweet girl. But already at a young age, she was very anxious. She could be scared of little things. From the age of 14, she received professional help and talked to social workers to deal with the situations where she ran stuck. Also, other family members needed professional help at a young age because life was not easy for them. That way, I already encountered psychological distress in my youth.
When I was already married, Ruth's real problems started. She, too, got married and received children. But after the birth of one of them, things went very wrong. Ruth had to be admitted to the psychological ward of the hospital; we, as a family, took care of the children. One of them was a baby. That even increased Ruth's worries. She was terrified that her health situation would impact her children. She thought of herself as a bad mother.
In the beginning, her husband took much of the care on him. But after a while, it became too much for him. It is difficult for family members to determine their responsibilities at such a time. Ruth was a married woman.
Pastoral care
We are not very close as a family. Maybe that helped us to avoid fights in these challenging times. Everyone could do as he or she wanted. As a family, we surrounded Ruth with care. One of us is a natural organiser. During that period, schedules were made for visitors, for the care of the children, help in the household, et cetera.
You have to try to find a balance in all these activities. In that sense, you notice that everyone is different. One person takes things more personally than the other. When Ruth dealt with suicidal thoughts, she did not want to receive a pastor. Some family members disagreed. They thought pastoral care was especially needed in these circumstances and wanted to invite someone.
Such a situation leads to many questions. What is your responsibility as a family member? What should you deal with, and what should you leave to be? That is complex.
Suicidal thoughts
Ruth's last admission lasted a few years. During that time, she attempted to commit suicide several times. It was terrible. She was not allowed to leave her room all by herself. Sometimes, we went for a walk together. But as we passed the railroad, she would say: "When the train comes, I will jump in front of it." And you could see that she meant what she said. That was intense. You think: how will I get her safely back inside again?
Some family members did not dare to visit Ruth anymore. And I understand that. We visited her to show her: I love you, and you matter. But it is not our task to heal her. You do your best, but you cannot do more than that.
First, treatments did not help – Ruth only did worse and worse. Finally, she received electrotherapy. We took turns accompanying her. That was necessary because, after a session, she often did not know what to do anymore. She forgot many things, so we helped her with daily rituals, such as eating and showering.
Looking back, I sometimes think: how was I able to do all of this? But at the time, you have to. Because Ruth's children also needed to be cared for, I drew a clear boundary for myself. Once a week, I visited my sister – but not more than that. Otherwise, I could not be there for her children.
Yet I was always glad I could drive home after a visit. That way, I was able to process everything. Such severe suffering is intense. Physical sickness is terrible, but a mental disease affects someone's whole personality.
Help for the helper
During the first years of our marriage, when we received children, I ran a bit stuck because of all my responsibilities in caring. It became too much for me. I had some talks with counsellors from the Dutch organisation De Vluchtheuvel (translated as The Traffic Island). De Vluchtheuvel offers people psychological help based on Christian principles. The sessions were beneficial for me. I learned that I may prioritise my family and could take care of others if I had the energy for it.
That created space in my head also in the years after. Thus, families should not hesitate to seek help for themselves if they need it. That benefits everyone!"
Because I was confronted with psychological distress in several ways, also in my larger surroundings, I look differently at life. On the one hand, you notice how many concerns there are worldwide. That raised questions for me. Why does one person suffer so much more than the other? Why can I go home after visiting the closed ward in the hospital and someone else cannot? I often felt sad and confused.
But on the other hand, you see how merciful God is when He prevents you from suffering that much. God is free to do with His creatures as He wants. But if you experience hardships, He also says: "Look unto Me and be saved."
Many mental patients do not see that side. Their suffering is so deep. In addition, their medicine use flattens their emotions. God's Word does not get through to them anymore. I find Hebrew 4: 15-16 a very beautiful text: "For we do not have a High Priest who cannot sympathise with our weaknesses, but was in all points tempted as we are, yet without sin."
So also, in the temptation of compulsive thoughts, like Ruth had during her dark periods. And then: "Let us, therefore, come boldly to the throne of grace, that we may obtain mercy and find grace to help in time of need." This life is so broken, full of worries and pain, and it will not change. But after this difficult life, a new life awaits. Whatever concerns you may have, do not put your trust in this life, but in Him."
As a family, we had to learn how to deal with psychological distress. What can you say, and what should you not say? Especially for those who are suffering, words can help – or harm. Knowledge and insight into certain illnesses can be beneficial.
Exchanging experiences
Since 2019, I have been a member of the association Een Handreiking (translated as Hand Reach), a Reformed organisation that represents the interests of family members and other neighbours of psychological patients and gives them tips on how to deal with specific situations. The association has existed for more than 25 years and is still growing. Recently two more regions joined, the Betuwe in central Holland and Fryske Wâlden in the North of the country.
Lectures are organised twice a year in each region. They are about a relevant theme. In addition, there is room for meeting others so that experiences can be exchanged and tips can be given. Furthermore, members receive a magazine four times a year. In November, there is an annual day to which all members are invited.
I find my membership of Een Handreiking very valuable. The association helps to stay together as a family and not become counsellors. By talking to people who deal with concerns, you can be the hands and feet to each other.
"You do matter"
Currently, Ruth functions quite well, partly because of the electrotherapy she received. As siblings, we received a compliment that Ruth had a family that did its best to help Ruth through this period.
But actually, you do not have to do much. It is already precious to show someone that someone matters. Because often, that is the need of people with psychological distress. They have thoughts like: I don't matter, I am not a good wife, no good mother... Therefore, it is essential that you let them know: you do matter and we will visit you. You belong to us."
This article was translated by CNE.news and published earlier in the Dutch daily Reformatorisch Dagblad on June 22, 2022