Poland rejects abortion proposal
28-06-2022
Central Europe

CNE.news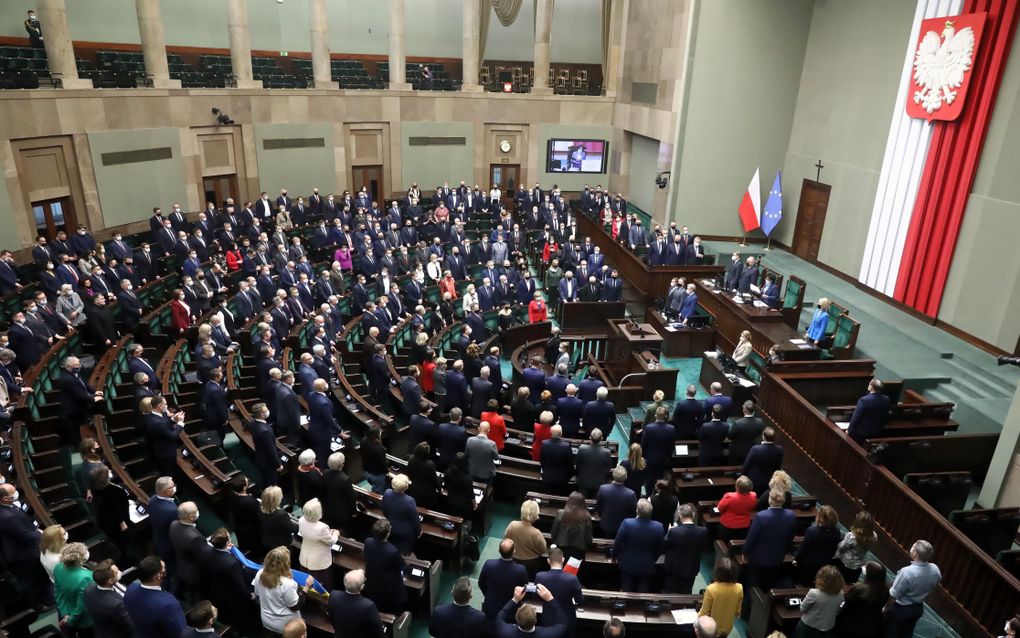 A bill to legalise abortion has been rejected in the Polish parliament. The draft was a civil initiative signed by over 200,000 people.
Marta Lempart, leader of Women's Strike, the organisation that spearheaded mass abortion protests last year, presented the bill to the Sejm, the lower house of the Polish parliament.
The bill proposed to allow women to obtain a state-funded abortion up to the 12th week of pregnancy without needing to provide any justification. Later-term abortions would be allowed if the pregnancy threatens the mother's life or health or results from a criminal act such as rape or if a severe birth defect is diagnosed. This reports the English news website Notes from Poland.
A teenager could make the decision to have an abortion over the age of 13. Girls under this age would require the consent of their legal guardian or, in the event of their objection, of the guardianship court.
"I am the only one here", said Lempart. "Nobody has to listen to me. Nobody has to listen to Marta Lempart. But what you see in the test results, what you see in the streets is the voice of the sovereign." According to Lempart, this voice should not be ignored.
Tusk
However, the parliament did not go along with Lamparts calls. A majority of 265 MPs in the 460-seat Sejm voted to reject the legislation. That included almost all members of the ruling national-conservative Law and Justice (PiS) party's caucus, as well as the centre-right Polish Coalition (KP) and far-right Confederation (Konfederacja).
Most of the 175 votes in favour of accepting the bill for further work following its first reading came from the centrist Civic Coalition (KO), led by Donald Tusk, and the Left (Lewica), the two largest opposition groups. The six MPs from Poland 2050 (Polska 2050), another centrist party, were split, with two voting to reject the bill and four to accept it.
Signatures
A citizen's initiative in Poland is a form of legislation that can be proposed by individuals or groups from outside parliament and must be considered by the Sejm if it attracts at least 100,000 public signatures in support. In this case, the bill gathered over 200,000 signatures and was submitted to parliament in March. According to the Polish political news site Polityka, Wednesday was the last possible date to discuss the bill.