Spanish ministers accept controversial 'trans law'
29-06-2022
Southern Europe

CNE.news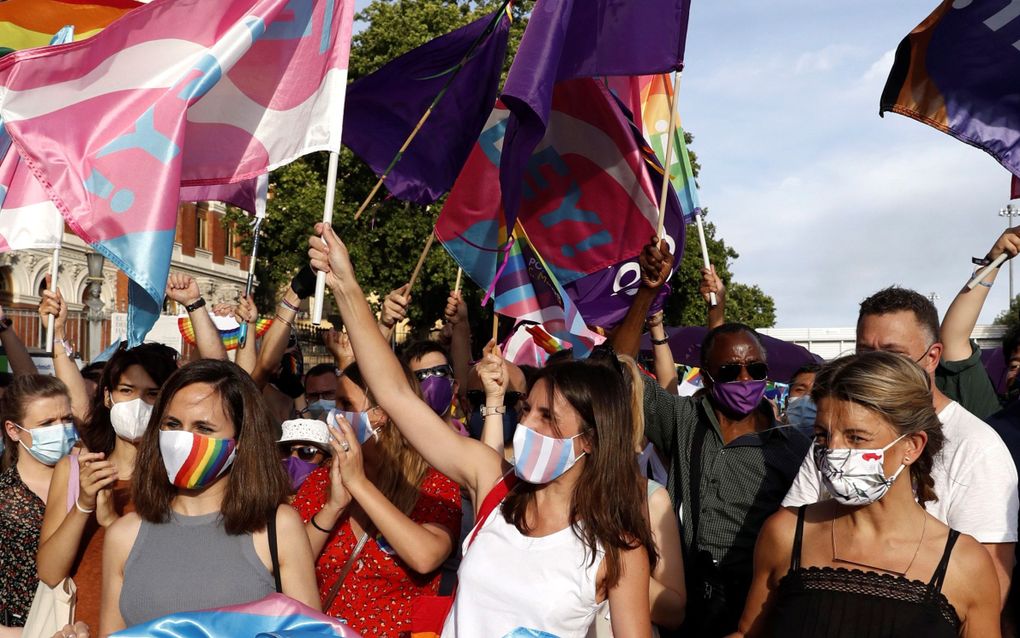 After a year of controversy, the Spanish government accepted a 'trans law'. Despite negative reports, the change of sex may now be made without any restrictions.
On Monday, the Council of Ministers gave the green light to the so-called Trans and LGBTI Rights Law. This law recognises gender self-determination and stops considering transsexual people as being sick.
It was the Minister for Equality, Irene Montero, who presented the approved law after the Council of Ministers met. "We are at the forefront in defence of the rights of LGTBI and trans people." Montero furthermore said that "all of us can feel very proud of this law."
The objective of the law, according to the government, is to advance in the depathologisation (the unclassifying of a medical issue, ed.) of transsexuality and gender self-determination. This second point has been the one that has generated the most debate and tension even within the government. Furthermore, so-called conversion therapies are prohibited, which offer advice and therapy to people who want to change their gender, and genital surgeries for non-medical reasons on intersex people are prohibited.
The most controversial point was the self-determination of gender. According to the General Council of the Judiciary, the new law contains "provisions that contradict the fundamental right to equality". This reports the Spanish online news site El Español. The governing body of judges further stated that the effect of the law might be to generate discrimination "especially significant concerning non-transsexual women".
Evangelical
According to the Spanish Evangelical Alliance, the law is not necessary. "The current regulations already provide sufficient coverage for the target group of the law."
Already in 2020, the Alliance expresses its rejection of all types of discrimination and therefore demands that "transgender people who decide to recover the congruence with their biological sex, will have the right to freely receive the professional treatment and spiritual support they voluntarily require".