Anniversary gives German Jews "new self-awareness"
08-08-2022
Central Europe
CNE.news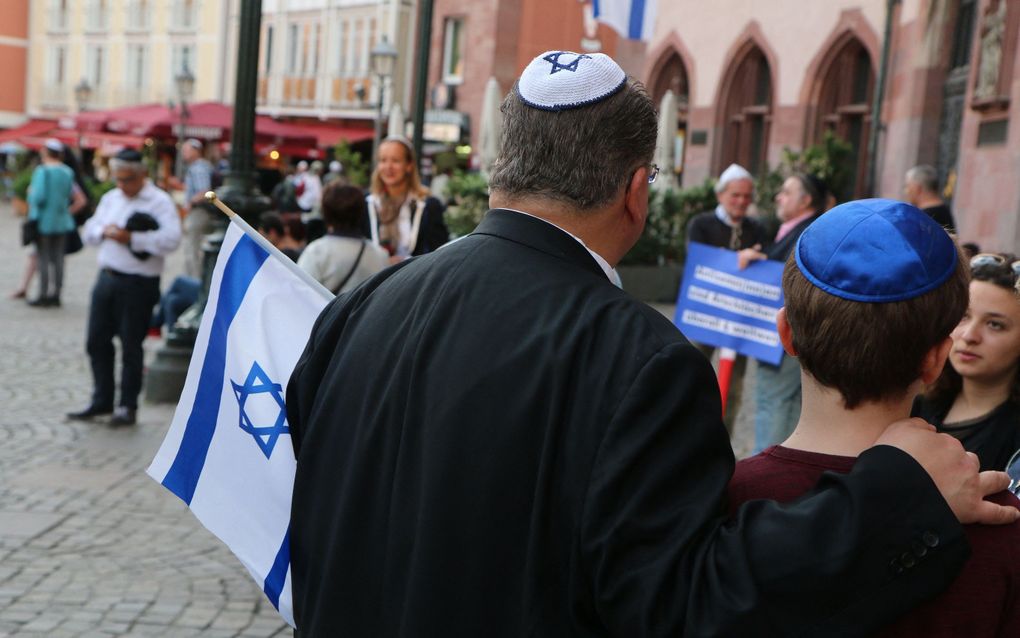 The remembrance of the past 1700 years of Jewish life in Germany has given Jews "new self-awareness", Andrey Kovacs says. "It has given them the courage to step out and celebrate their religion."
Last year, it was precisely 1700 years ago that Jewish presence was noted in Germany. Historians base that conclusion on a Roman decree from the year 321 by the Roman emperor Constantine. He allowed Jews to become members of the city council of Cologne.
Germany celebrated the anniversary with countless events and festivities. In an interview with the German broadcaster Deutsche Welle, Andrey Kovacs looks back at the anniversary year. He is the executive director of the organisation 321-2021, who financed and coordinated the events as a government representative.
In total, more than 2400 events took place in Germany. That number was higher than anyone from the organisation expected, Kovacs says. "We worked with more than 840 project partners in all 16 provinces. The projects without sponsoring and events abroad are not counted in that number. It was probably the largest German cultural festival after the war."
The activities varied from exhibitions of Jewish art pieces from the Middle Ages to celebrations of the Jewish Feast of Tabernacles – also called "Sukkot XXL" in thirteen cities all over Germany. "These festivals brought people into contact with Jewish life in Germany for the first time."
Voyage of discovery
Members of the regional organisation Westphalia-Lippe in North Rhine-Westphalia organised a project in which children and young adults searched for traces of Jewish life. With this project, the initiators attempted to make participants aware of the centuries-old Jewish-German history in their surroundings.
Students researched the life of the Jewish pupil Nana Kahn, who was born in 1910 and attended secondary school in Attendorn. They created a map of her hometown and documented her life in text. Now, users can access the story of Nana Kahn by logging in on an educational app called Biparcours. In it, one can see what Nana looked like, when she was born and to which school she went.
The app shows the way to Kahn's school in Attendorn and describes Hitler's antisemitic laws. It finally leads users to a memorial for Jews who were deported from the area to concentration camps.
The idea of the project is to become aware that Jewish people lived in this area and that there were also positive moments in Jewish history, in the Jewish-German past, and not only negative experiences.
Kovacs is satisfied with the progression of the anniversary year. The festivities opened up "new perspectives on the Jews in Germany. But they were also a voyage for non-Jews and Jews who wanted to find their identity in German society", he says.
Anti-Semitism
"When I was young, no one in my family could imagine a future in Germany", Kovacs says. "That has changed, and the festivities showed so too. Jews have gotten a new self-awareness. They want to be seen and respected in society. That change needs space to grow."
He says the challenge for German Jews is to keep memories of the Holocaust alive since only a few survivors are left.
However, Kovacs is concerned about the growth of anti-Semitism and conspiracy theories in Germany and other countries. "Just look at the discussion around Documenta, an art exhibition where anti-Semitic art pieces appeared several times."
Most important, Kovacs finds that the anniversary has given Jews in Germany "courage to step out and celebrate their religion. I hope that this remains so."