Referring to Bible embarrasses church in Italian election campaign
22-09-2022
Southern Europe
CNE.news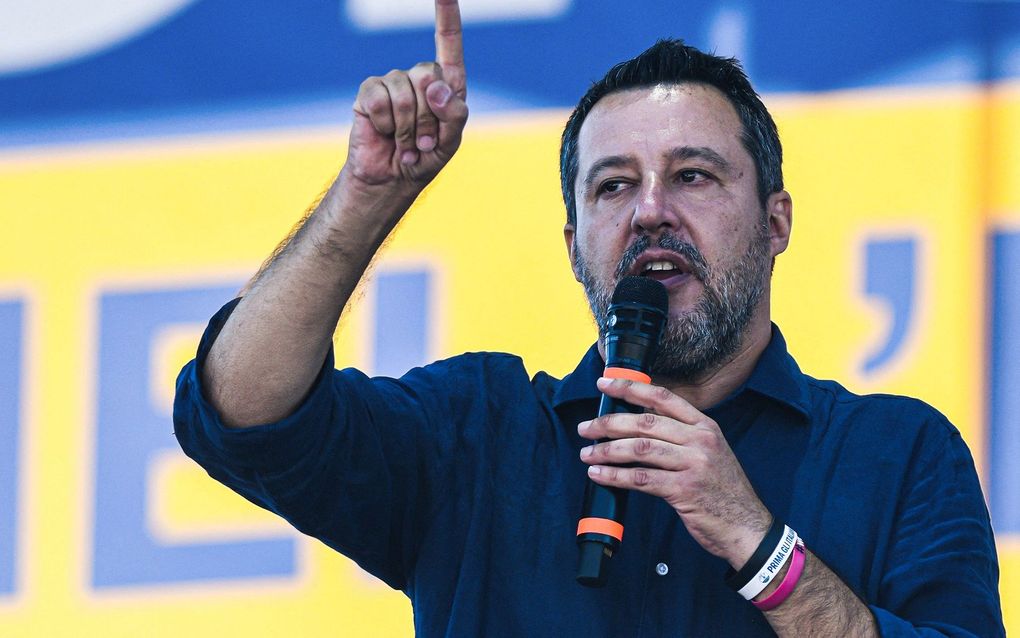 For a long time, it has not been usual for Italian politicians to use Biblical rhetoric in their campaign speeches. However, two parties seem to break this habit in the current run-up to the election on coming Sunday. Meanwhile, the Church is trying to stay out of the political field.
Matteo Salvini, leader of the far-right Northern League party and Giorgia Meloni, leader of the conservative party Brothers of Italy, openly refer to religious rhetoric and symbols in their public campaigns. That is reported by La Croix.
For example, when the Italian Parliament voted on an anti-immigration degree in 2018, Salvini already tweeted that he thanked "the blessed Virgin Mary" for it.
On the other hand, Meloni said in 2019 that she was a woman, a mother, Italian and Christian. Even though she acknowledged that her party is non-denominational, she explained that it stands for the same principles as the Church, such as the sanctity of life, the natural family, religious freedom and the free choice of subsidiarity.
Reassuring way of speaking
Giuseppe Riggio, the editor of the Jesuit magazine Aggiornamenti Sociali, says that politicians refer to religion because it refers to traditional values. "It is a way of speaking that is reassuring." Furthermore, he says that the parties might also attempt to appeal to their supporters, as many are Christians.
Whatever the reason for their religious rhetoric may be, the politicians have brought the leaders of the Catholic Church into a difficult position. According to Riggio, the Church wants to stay out of the electoral campaign. "It prefers to participate actively in the debate on the most urgent issues."
Cardinal Matteo Maria Zuppi said earlier in an interview with Corriere della Sera that the Church is for "freedom of conscience, which does not mean freedom of indifference." He added that he found it essential that Catholics participated in politics with love. Zuppi stressed that the relief of poverty is one of the most important political tasks ahead. However, he did not specify for which parties believers should preferably vote.
Pope Francis
Pope Francis did also not want to say much about his political views on the Italian elections, La Croix reports. He just said that he had good relations with the two Italian presidents, Napolitano and the current one. "The other politicians, I do not know", Francis said. His statements align with the Vatican's policy of non-intervention in electoral debates.