Mother's column – the joys of a day trip with children
08-10-2022
Christian Life
CNE.news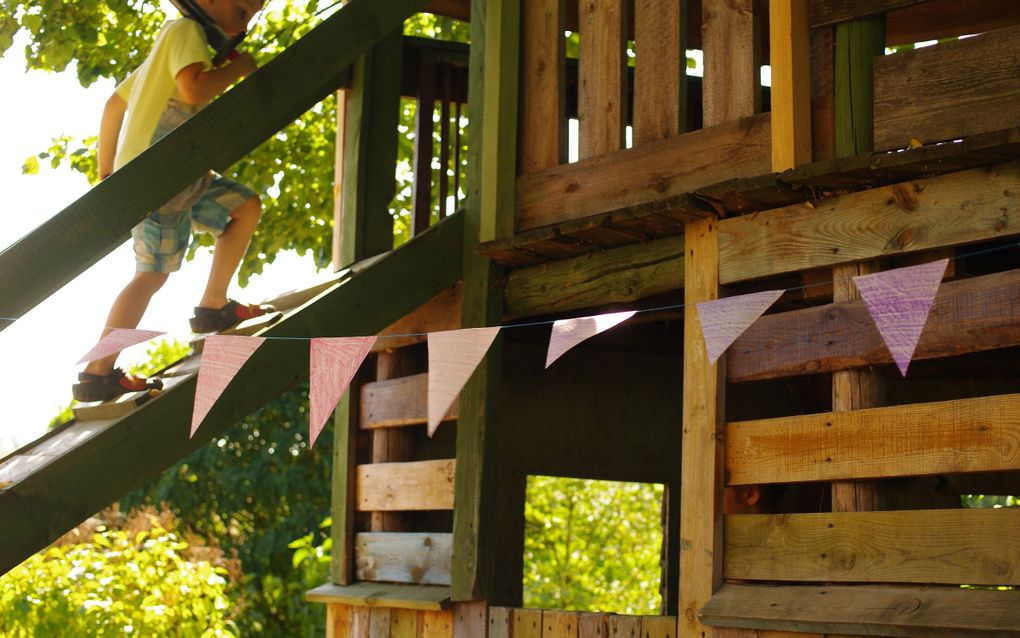 On a bike ride, we discover a treehouse somewhere in the countryside. I decide to go back with the eldest children a few days later. It will surely make a nice day trip! I prepare sandwiches and put drinks and bananas in my bag. There we go, on our way to a tree house that does not belong to us. The weather is a bit colder than I thought. But an adventurous mum does not let that stop her.
Actually, the hut is nothing more than a refined platform at the height of two metres. As I help Abel and Jolijn upstairs, I read the names of the proud owners on a sign. Bravely, Jolijn scrambles ahead of me. Then suddenly I see it. And I smell it too: a fresh patch of dog poo sticking to the outsole of her right boot! There is some poo on one of the rungs of the tree ladder too. And yes, now also on the tree house floor, where she has just taken her first triumphant step.
Neline is married and the mother of five: Martha (9), Abel (7), Jolijn (5), Reinout (3) and Sifra (1).
"Jolin!" I roar. On a whim, I yank the rain boot off her foot and throw it down. I try to clean the treehouse floor with some wipes (they are standard in my bag for cases like this). We sit down in the far corner of the hut, which is at least poo-free. Jolijn cries. She is startled by my primal scream and thinks you should not have picnics with only one boot on.
Unfortunately, it does not help when I also throw the other one down. Despite the crying, I try to make the most of the adventure for the rest of the children. In vain. "I'm so cold," wails Abel. "Just eat your banana quickly, and we'll go home soon", I soothe. That already cheers him up a bit.
Getting back downstairs without getting dirty is quite a challenge. Jolijn keeps crying, so it becomes a rather noisy retreat. When we get home, we recover a bit under a fleece blanket with a reading book on the sofa. Should I go back with a bucket of suds to clean the tree house? I wonder. But then it starts to rain. A benevolent downpour that cleans the whole village. Including the outlying area, I am sure.