On Sunday, Christians pray for persecuted brothers and sisters
05-11-2022
European Union
Leendert de Bruin, RD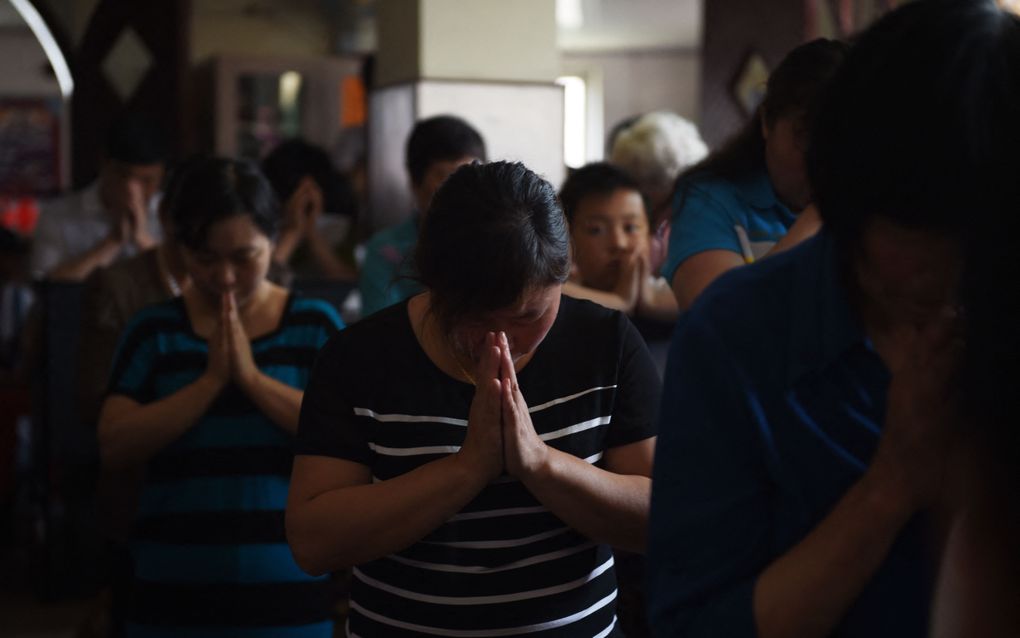 Over 360 million Christians face some form of persecution because of their faith. On Sunday, Christians worldwide unite in prayer for courage and comfort for these people of faith.
From Libya to Papua New Guinea to Brazil. The world map on the website of the "International Day of Prayer for the Persecuted Church" is dotted with glowing circles. The bigger and brighter, the more people have indicated they will pray for oppressed fellow believers on Sunday. On Friday afternoon, that number stood at nearly 46,000. Europe, in particular, lights up considerably. Yet, there also appear to be prayers in countries where Christians are fiercely persecuted, such as Somalia or China.
The annual Day of Prayer for Persecuted Christians (Idop) is traditionally held on the first Sunday in November. It is an initiative of the World Evangelical Alliance (WEA), which established the day in 1996. Several organisations have since joined the initiative. The Idop is a moment "to remember all those who share our faith but not our freedom," said Godfrey Yogarajah, chairman of the WEA's religious freedom committee.
More than 360 million Christians experience some form of persecution, according to the WEA, which relies on figures from Open Doors. In the past year, an average of 16 Christians per day died because of their faith, according to the prayer day initiator.
Amid these circumstances, this year's theme is "Stand firm". "Let us pray together that the Holy Spirit enables them to stand firm in their faith and be obedient to Christ while serving Him in many hardships," explains the WEA. Countries receiving particular attention are Afghanistan, Sri Lanka, India and Algeria.
Consolation
Remarkably, persecuted Christians "usually do not ask for prayer to end or avoid their persecution", the organisation said. "Rather, those persecuted for the name of Christ make it a point to rejoice in times of suffering." That said, the persecuted church does have prayer needs. The organisation behind the Idop, therefore, makes several offerings for prayer for persecuted Christians on its website.
First of all, prayer for courage is needed. Christians in countries where there is persecution undergo threats to their freedoms and security and experience insecurity. To continue witnessing the Gospel requires "holy boldness" and "courageous faithfulness", according to the organisation. "When we pray for such courage, God is faithful to provide supernatural strength even in times of weakness," it said.
In addition, suffering is sometimes so severe that it can "break the human spirit, leaving persecuted believers with an acute sense of desolation and doubting God's nearness." This is why prayer for consolation and God's nearness is so essential.
The organisation also calls for prayer for compassion. "An important characteristic of all followers of Christ is the ability to love your enemies. This is beyond any natural human ability, for such compassion can only be obtained through the work of the Holy Spirit." So that persecuted Christians are empowered to "show compassion, forgiveness and genuine concern to their oppressors."
Finally, it points to prayer for calm during persecution and joy in suffering.