Russian Evangelicals happy with support from the Kremlin
28-02-2023
Eastern Europe
CNE.news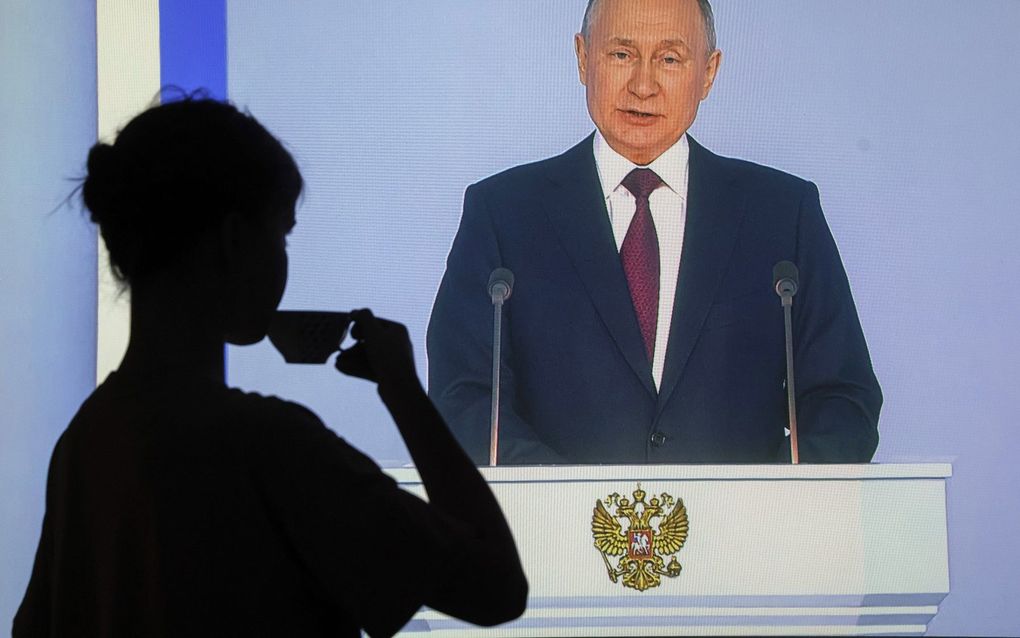 The highest bishop of the Russian Union of Evangelical and Pentecostal churches (CEF) wants to serve the community during "this difficult time". Sergey Ryakhovsky visited the speech of President Putin last week and is happy with the Kremlin's support.
On Tuesday, February 21st, Mr Putin used a highly anticipated speech to lash out at the West while denying responsibility for the war in Ukraine. According to Putin, there was no choice but to invade the neighbouring country as Kyiv was preparing an offensive in the eastern Donbas region with military help from the West. According to him, Russia cannot be defeated. "The existence of our country is at stake," he said.
In the speech, Putin proposed creating a special state fund to assist the families of Russian soldiers who died during the war. The head of the Russian Evangelicals, Mr Ryakhovsky, was pleased with this. "I believe that the evangelical community needs to organise close interaction with the foundation on the spiritual restoration of the voiced category of citizens", IRP News reports.
Mr Putin also addressed Western Christianity and criticised the Church of England, which considers the use of gender-neutral terms for God. "What can I say? May God forgive them, for they know not what they do." Mr Ryakhovsky shares this thesis, IRP reports. "The Bible says that marriage is exclusively the union of a man and a woman, there are no same-sex marriages, and there is no reason to talk about the gender neutrality of God."
According to Ryakhovsky, the Russian Evangelicals have "a unique opportunity to engage in the spirituality of our people. Promote spiritual, moral, family and social values. Serve the community during this difficult time."
Condemnation
The Russian invasion of Ukraine soured relations between Russian and Ukrainian Protestants. As CNE reported earlier, the Ukrainian church union "Word of Life", which is part of Ryakhovsky's CEF network, temporarily put a stop on relations with their Russian brothers when Mr Ryakhovsky took part in an interreligious meeting in the Russian parliament. There he spoke out against "fascism and Nazism in the 21st century" in the context of the Ukraine war without condemning the special operation.
The Word of Life church leadership expects a clear position against the war in Ukraine from the CEF church Union and "open repentance for the war and the sin of the Russian people and government" and, in addition, "personal repentance from the side of Sergey Ryakhovsky".
Other Western churches also condemn the Russian aggression. Pope Francis appealed last week for an end to the "absurd and cruel" Ukraine war. "May the Lord forgive all these crimes and all this violence." Furthermore, bishops of the Church of Norway distance themselves "from this misuse of Christian faith and tradition which makes the church's leadership co-responsible for the war."