Relaxation of abortion law Belgium back on the table
24-04-2023
Western Europe
Mark Wallet, RD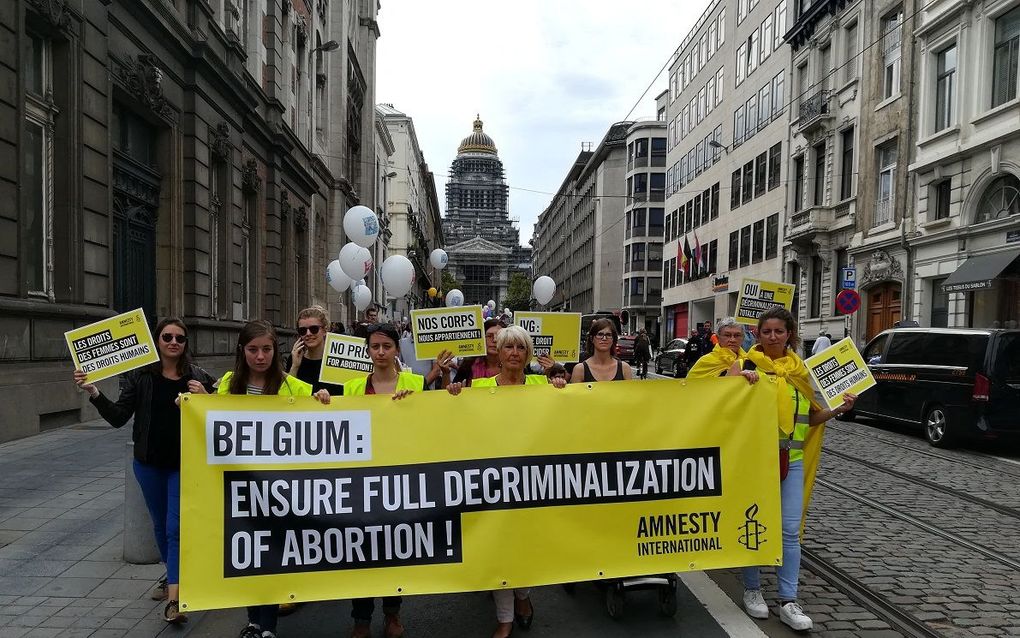 In Belgium, the debate on abortion legislation has reopened. The Christian Democrats indicated this week that they see room for stretching the maximum term from 12 to 14 weeks. However, that does not go nearly far enough for other parties.
During negotiations for a new government in 2020, the Flemish Christian Democrats of the CD&V (Christian Democratic and Flemish) party drew a clear line. "If others think that the abortion law should be relaxed, they should form a government without us," said the future party president Sammy Mahdi. In doing so, he followed a line the party had followed for years: ethical issues are not open for discussion.
CD&v entered the government coalition in 2020 anyway, with the agreement that the coalition partners would withhold proposals to relax the abortion practice for the time being. At CD&V's request, the government did ask a group of experts to look into the pros and cons of a possible relaxation of the abortion law. Based on the results, the government parties could then seek consensus.
Deadline
Just before the presentation of that report on Tuesday in the Belgian parliament, cd&v chose to leap forward. The party announced that stretching the maximum deadline to 14 weeks was negotiable and that the reflection period could be shortened from six days to forty-eight hours.
That is still much more cautious than the experts recommend in their report. They see the potential for stretching the maximum period to 18 or 20 weeks and abolishing the consideration period altogether.
Soon the coalition partners made it clear they would not be satisfied with the Christian Democrat compromise proposal. They want the line of the report to be followed without ifs and buts. "If science is so clear, I don't see why we wouldn't do it that way," Socialist group leader Melissa Depraetere told television programme Terzake.
Violence
CD&V MP Els Van Hoof then objected that her party looks at the report with "its own ethical compass" and therefore does not follow it outright. An important consideration for the Christian Democrats to opt for 14 weeks is that afterwards, "gynaecological violence" would be needed to remove a foetus.
As far as CD&V is concerned, this is the final offer. Belgian Prime Minister Alexander De Croo indicated on Tuesday that the floor is now up to parliament. Therefore the government will not come up with a proposal. Belgian political scientist Dave Sinardet expressed in Nieuwsblad Vast the expectation that finding a consensus will not be so easy yet. He did not rule out that the actual broadening of the practice will still have to wait until the next government term.
This article was translated by CNE.news and published by the Dutch daily Reformatorisch Dagblad on April 21, 2023