Rainbow Mary offends religious feelings in Poland
25-04-2023
Central Europe
CNE.news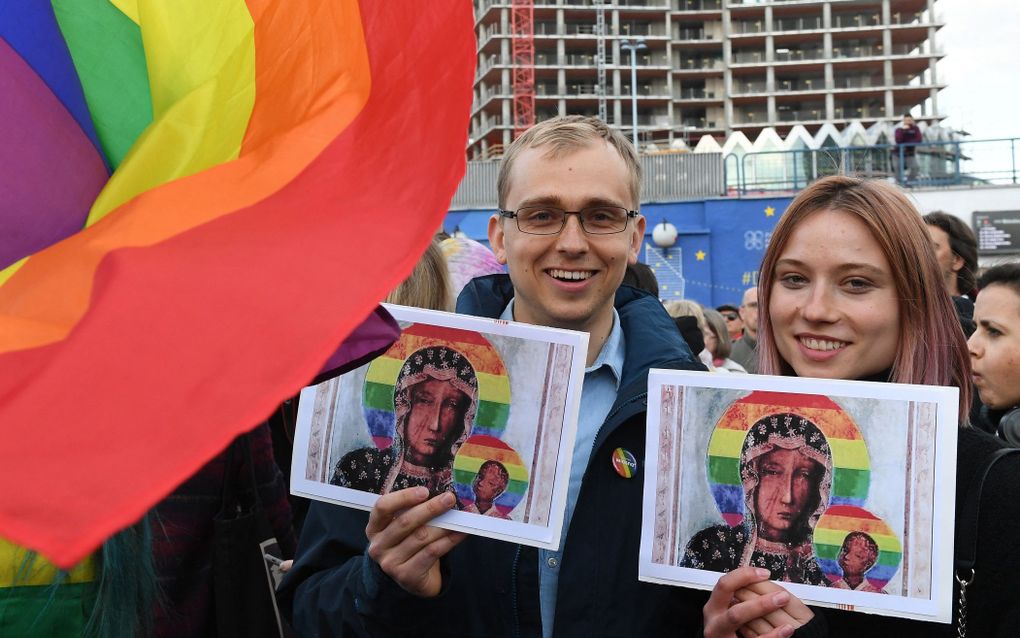 Two Polish women have been sentenced for offending religious feelings. One has to fulfil five months of community service, while the other has to pay a fine of 2,000 zloty (about 435 euros).
The district court in Częstochowa found Kamila Ł.-B. and Magdalena W.-D guilty of offending religious feelings, which is illegal and can be punished by a prison sentence of up to two years. The two women, however, already announced via their lawyer that they would appeal the ruling, Notes from Poland reports.
The two women displayed an image of the Virgin Mary and Jesus with rainbow haloes during an LGBT march in 2021. After the event, the police and public prosecutors received several complaints about the depiction. People claimed that it had hurt their religious feelings.
Symbol of Sodom
One of them is Robert Bakiewicz, a right-wing politician who said that "intentionally presenting the image [of Mary and Jesus] with the symbol of the sin of Sodom violates my religious feelings."
In response, the prosecutors ordered an expert to give his opinion on the matter. The first said that the image should not be seen as offensive. However, the prosecutor general was not satisfied with this judgment and ordered a second expert to look at the issue.
Offensive
This expert concluded that the rainbow on the image was not a seven-coloured one, as used in the Bible as a symbol of hope. Instead, he pointed out that it had six colours and thus symbolised the LGBT community. His judgment was that the image was offensive.
The district court followed the reading of the second expert. It issued a verdict that could be implemented without a full trial. However, the women disagreed. Their lawyer has said that he wants a public trial "and will prove that no crime was committed", Notes from Poland writes.