Participating police officer Norway must not wear uniform at Pride
15-05-2023
Northern Europe

CNE.news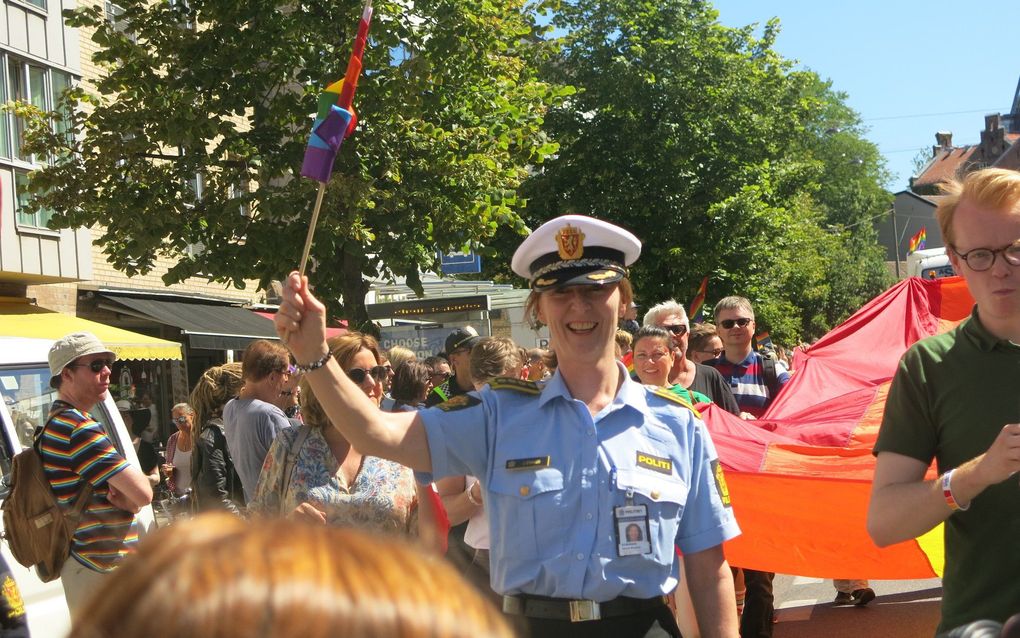 Norwegian police officers who march along the gay Pride in Oslo are no longer allowed to wear a uniform if they are not doing so for their work.
During other years, the Norwegian police showed their support for the LGBT community by visibly participating in the event. However, the Norwegian Police Directorate has banned this practice this year, Vart Land reports.
Uniforms should only be worn by officers who are on duty, says director of emergency response Tone Vangen in the Norwegian Police Directorate in a press release. According to Vangen, the uniform symbolises the police's authority and should not be used by officers in their free time and private activities. "There is a clear distinction between wearing a uniform at work and during leisure – also when it comes to participation in other events and gatherings beyond Pride. The police will start revising their uniform regulations." Pride parades used to be an exception to this rule, but this is changed now.
Rainbow flag
This does not mean that the police no longer support Pride, Vangen emphasises. Police stations will fly a rainbow flag and show their support in different ways. Officers can still participate in various events if they wear civilian clothing.
Vangen adds that the ban on uniforms for participants increases the predictability of the event, as all police officers in uniform will be there for security, not for private reasons. She says that "there should be no doubt that if you see a policeman or woman in uniform, the person is at work, has access to necessary equipment and can provide assistance should something happen."