Christian media in Europe commemorate Tim Keller
22-05-2023
Christian Life
CNE.news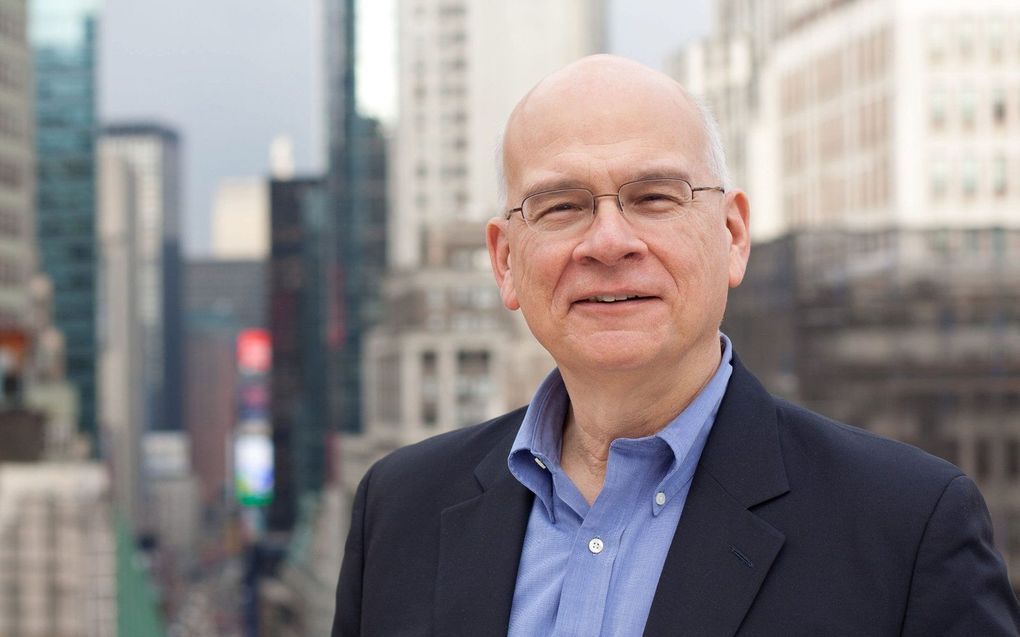 Urban, intellectual and orthodox. Those characteristics were given to the late American preacher Tim Keller in European Christian media.
Keller (1950-2023) died on Friday at 72 after fighting cancer for some time.
For many Christians on the European continent, Keller was an example. In 1989, he started the fast-growing Redeemer Presbyterian Church in Manhattan, New York. At that time, this looked like an impossible idea. Manhattan was not a place where the people were very much church-going. But it worked and started to grow – and that never stopped.
Keller realised that he needed a different approach in a modern city, the Danish Kristeligt Dagblad writes. "The creative class of career-conscious New Yorkers was preoccupied with other things than his former parishioners. They were preoccupied with status and career, and Keller began preaching about idolatry." But basically, it was the classical teaching of sin, the paper states.
Globalised
This model was copied in many places worldwide under the title City to City network. The aim was to speak the classical gospel to a new globalised generation. The Dutch Reformatorisch Dagblad describes him as a "neo-Calvinist with Puritan features, who managed to combine intellectual clarity and pietism."
Keller wrote more than 30 books besides his preaching and pastoral work. They have been translated into at least 29 languages. The total number of Keller copies might sum up to 6 million. According to Nederlands Dagblad, Keller did not start writing books before he had turned 58.
Ukraine
Keller never went to Ukraine. But still, his work is well-known in that country, Slovo pro Slovo writes. Local publishers released several of his books there, and they were well-received. "And thanks to broadcasts and translations of sermon recordings, Christians could grow spiritually by listening to the pastor's instructions. And, probably, more than one took a lot for his path of faith."
Sceptics
The Norwegian theology professor Lars Dahle published an obituary in at least three media; Vart Land and Dagen in Norway and in English on Evangelical Focus. Dahle speaks about Keller as an "urban missionary" with a "deep social commitment". Because of this, he "gained a special entrance among young secular sceptics."
Characteristic was that he always preached Christ while being close to the biblical text. "He was culturally open, characterised by dialogue and contemporary in his communication, and had a clear pastoral intention."
In Dagen, also the Lutheran priest Vidar Maeland Bakke tells that Keller's "speeches and writings have been an incredible inspiration in my own service as a priest and communicator. He combined great intellectual power with an unyielding trust in the Bible as a source of life interpretation."
For Bakke, Keller sometimes was too conservative, for example, about "women's service in the church". But usually, people from different church backgrounds learned from his work.
Dedication
In Sweden's Dagen, Jacob Rudenstrand (of the Swedish Evangelical Alliance) says that he is grateful for Keller's "words, inspiration and dedication."
Stefan Gustavsson writes in Dagen that Keller "combined sharpness with wisdom and humility". He had a "deep understanding of the culture", and of the biblical message. "In a unique way, he connected the contemporary with the truth."
Washing feet
The German platform Pro describes Keller as "one of the most influential American pastors and spiritual leaders".
The Dutch former politician Gert-Jan Segers says that "an inspiring servant of Christ has come home. Welcomed to heaven, but here we are going to miss Tim Keller. He founded a thriving church in the heart of New York, was a clear, powerful preacher, and wrote wonderful books such as Reason for God. Got a lot from him."
The Dutch Senator Diederik van Dijk memorises on Cvandaag how he attended a worship service led by Tim Keller in 2016. There, the late man preached how Jesus washed Peter's feet. "Very substantive, with Keller staying very close to Scripture."
Keller made no secret of his "conservative views" on marriage, (homo)sexuality and abortion, Kristeligt Dagblad reminds. But different from many other evangelical preachers, "he never got rich, didn't seek celebrity status and insisted on not mixing faith and party politics."