Minsk authorities continue to bother New Life Church
09-08-2023
Eastern Europe

CNE.news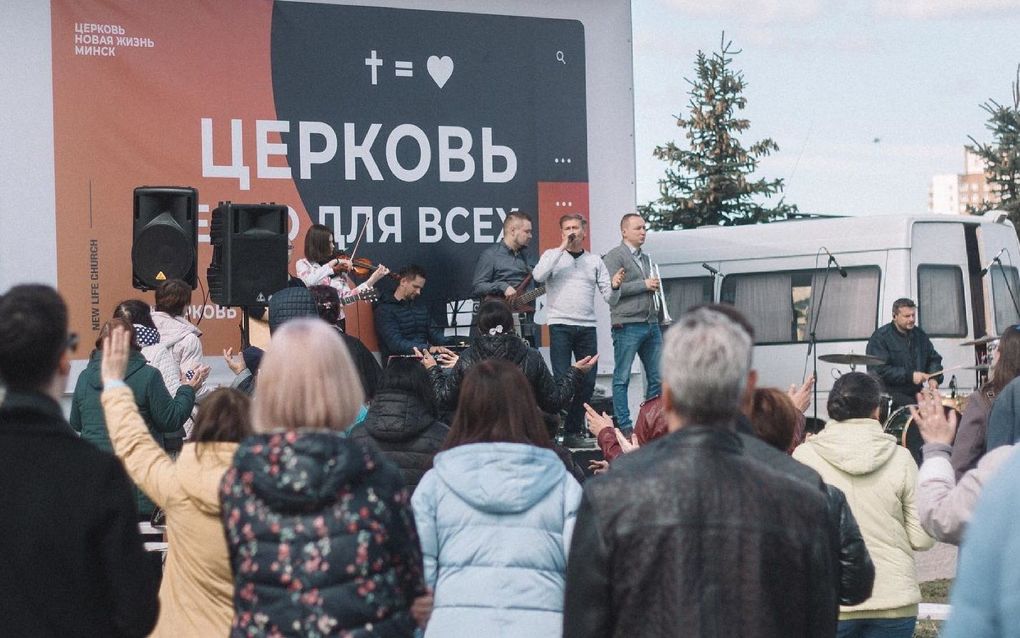 The Belarusian prosecutor accused the New Life Church in Minsk of undermining state security and inciting political hatred.
Recently, the pastor and his church members discovered that their website was not working, InVictory reports. "A little later, we received a letter from the prosecutor's office of the city of Minsk, with information that the operation of our information resource is limited for a period of six months", pastor Vyacheslav Goncharenko wrote on the Telegram channel of the church.
According to InVictory, the prosecutor accused the church of undermining state security, inciting social discord and political enmity. It argued that the website contained extremist information and intends to investigate whether the information on the website was a crime.
Financial claim
In addition, the church received a letter that lists a "huge" financial claim against the church. The congregation needs to pay more than 460,000 Belarusian rubles (about 167,000 euros) in fines. The reason for that penalty is that the church used its plot of land for worship services, even though the authorities had forbidden them to do so.
The pastor calls upon the members of his Telegram channel to "pray for this situation so that all evil plans against the church do not take place" and to "pray for all ministers and volunteers who are responsible."
Struggle
The website closure comes as another step in the struggle between the church and the authorities. Recently, the Minsk administration destroyed the building, which they had closed earlier. Since that time, the congregation had been meeting in the parking lot for their Sunday services.