Russia puts Baptist preacher on wanted list for opposing the war
18-08-2023
Eastern Europe

CNE.news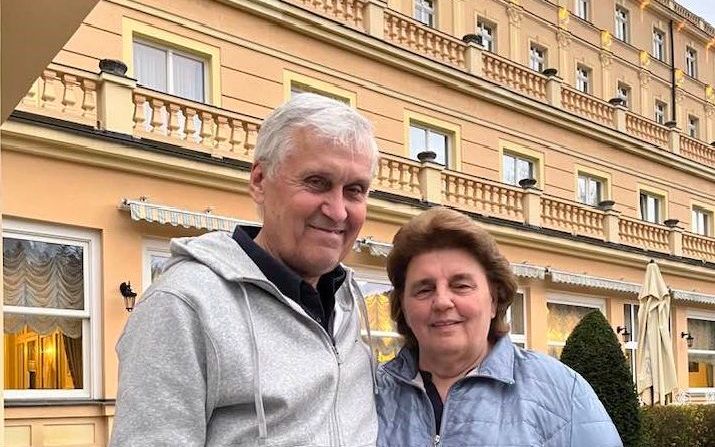 Russia has opened a criminal case against the former president of the Baptist Union in the country, Yuriy Sipko. He is suspected of discrediting the Russian army.
Yuriy Sipko's posts on Facebook are the centre of the Investigative Committee of Moscow, C4U writes. According to the Committee, a video that the pastor posted in the spring of 2022 contains "deliberately false information about the actions of the Armed Forces of the Russian Federation against the civilian population of Ukraine."
Sipko's daughter told Russian media earlier this month that security forces came to the house of the 71-year-old pastor. The Baptist preacher himself was not home, as he left Russia some time ago, InVictory writes. The security forces, however, detained his son instead. He was taken to the Investigative Committee and interrogated as a witness. The man was released on a non-disclosure agreement, InVictory reports.
Alive
Sipko himself responded to the news of the case against him on Facebook. "I have done no illegal activity. I have not been accused of something illegal. And that is why they did not disturb anything. I am still alive", he writes. Sipko was formerly vice-president of the World Baptist Alliance as well and has many international contacts.
One of the main witnesses in the case is the Protestant bishop Albert Ratkin, NG reports. He is the head of the Word of Life Church in Kaluga, and it was on his channel that the controversial video with Sipko was published. Ratkin was arrested by the security forces, who released him later.
Personal position
The Union of Baptists of St Petersburg responded to the criminal investigation and distanced itself from Sipko's statements. "They reflect his personal position and are not the agreed position of our brotherhood", they said, as reported by NG.
The All-Ukriainian Union of Churches, however, supports Sipko. It condemns "the actions of the power structures of the Russian Federation aimed at accusing and persecuting the former head of the Russian Union of ECB (Community of Evangelical Christain Baptists)", they write in a statement that was published by InVictory. According to the Union of Churches, there is a complete "lack of religious freedom, systematic oppression of evangelical believers and intimidation of pastors in order to force them to silently support the totalitarian course chosen by the Russian leadership."
Television plots
It is remarkable that at the time of the announcement of Sipko's case, there was a series of television plots launched that accused some pastors of working for the West, InVictory writes.
According to the Sova Information and Analytical Centre, the Russian broadcaster Channel One compared Sipko's sermons to "outright enemy propaganda", while another broadcaster claimed that they were based on "manuals developed by American curators." To emphasise Sipko's evilness, the broadcasters even showed images of Hitler portraits, which would have been found during a search.