Poland tries to prevent abortion tourism to Czech Republic
26-05-2021
Central Europe

CNE.news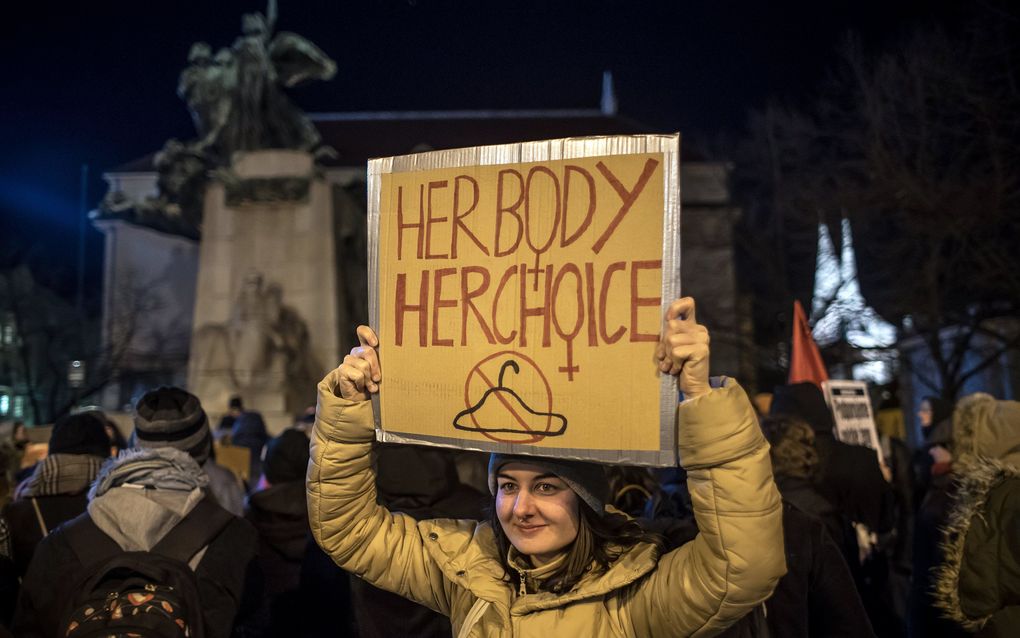 The Polish government in Warsaw has tried to prevent abortion tourism to the neighbouring Czech Republic. The embassy in Prague requested the Czech government not to introduce legislation that makes it easier for Polish women to obtain an abortion there.
In a letter to the Czech health ministry, the chief diplomat of the Polish embassy has written that the issue could "disrupt Czech-Polish relations". The Czech weekly Respekt reported this.
According to the website Notes from Poland, the proposed legislation relates to conditions under which foreign women can receive abortions in the Czech Republic. That would, in particular, concern women from Poland, which has some of Europe's strictest abortion laws.
The Polish government has confirmed that it has taken these actions, reports Balkan Insight.
A ruling issued by the Polish Constitutional Tribunal last October ended almost all legal abortions in Poland. Even before that, only around 1,000 terminations took place legally each year. According to estimates by women's rights groups, a further 80,000-150,000 more were obtained either illicitly in Poland or by women travelling abroad. Not only the Czech Republic is used for this, but also Slovakia and other neighbouring countries.
In his letter, the chief diplomat Antoni Wrega reportedly emphasised that Poland respects the sovereignty of the Czech Republic and its right to make its own legislation. "But we also expect this attitude and respect for democratic processes and cultural values from the Czech side", he said, according to Respekt.
Adopting the amendment would result in the "flourishing of abortion tourism in the Czech Republic". Also, it would allow Polish citizens to "violate the laws of their own country" and "disrupt Czech-Polish relations", the diplomat reportedly wrote in the 10 March letter.
According to the reports about the letter, the Polish government sees these proposals as "legalising commercial abortion tourism" to "circumvent Polish legislation protecting unborn human life, and if those proposals have the purpose of encouraging Polish citizens to break Polish law."
Senate
The Czech bill was an initiative from parties in the Senate and not from the government. That makes it more difficult for the Czech government to do anything about it. In response, says the Czech minister of Health, Jan Blatny, that abortions on foreign women comply with European law.
According to Balkan Insight, the Polish intervention has been called "diplomatically unusual" by a Czech deputy minister. It indicates that the right-wing Law and Justice-led (PiS) government is trying to prevent Polish women from seeking an abortion abroad after the ruling by the Constitutional Court.
In countries west of Poland, some organisations have the specific goal to help Polish women get an abortion there. "If a country were to have legislation which said Polish women are not allowed to have an abortion there, this would be discrimination against Polish women. This is just not possible, especially that we are in the European Union", Justyna Wydrzynska from Abortion Dream Team says to Balkan Insight. "If we can't travel to Czechia, we will go to the UK, we will go to the Netherlands – we'll get the abortions anyway."
Abroad
In an interview with Wprost and Sieci weeklies, PiS party leader Jaroslaw Kaczynski denied that abortion is banned in Poland. He notes that terminations are still permitted in certain circumstances, "if the pregnancy is the result of a crime". And above that, it is possible to arrange an abortion abroad, "cheaply or expensively", Notes from Poland reports.
The remarks show Kaczynski's "cynicism", a leading opposition figure, Radoslaw Sikorski, told TVN24. He pushes for abortion restrictions "to please the church", but then tells women, "it doesn't count abroad, do what you want", said Sikorski.
In 2016, Kaczynski declared that he would "strive to ensure that even complicated pregnancies, when the child is condemned to death, is severely deformed, will end in birth, so that the child can be christened, buried, given a name".