Neon sign to obscure biblical text on Berlin dome
06-12-2021
Central Europe
CNE.news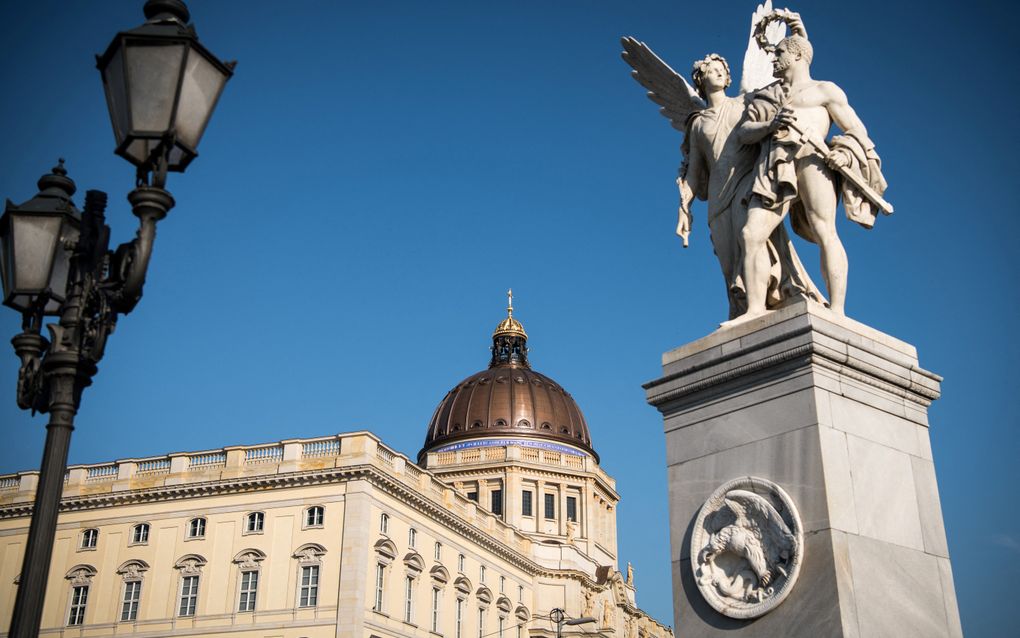 There is a new episode in the discussion on the biblical texts around the monumental dome of the rebuilt city castle in Berlin. In front of the inscription, which contains the words "no other name but Jesus", a neon sign will spread other messages in the future, German media report.
Last Thursday, Hartmut Dorgerloh, General Director of the Humboldt Forum –a universal museum which is supposed to be a place for culture and science, exchange and debate– announced an attempt to "perhaps also formulate new answers", the German newspaper Tagespost reports. It was a matter of developing ideas "on how to deal with something that to this day does not satisfy and does not pacify".
The "Lighthouse Berlin" initiative does the "artistic treatment" of the biblical verses. According to previous drafts, this will be a network of light-emitting diodes mounted in front of the text on the dome, which will still be visible. When darkness falls, excerpts from the Constitution and the Declaration of Human Rights are to be read as scrolling text in front of the Bible verse. Thus, the Bible words will disappear at night.
Subjugation
The idea came from the designer Sven Lochmann and the lawyer Konrad Miller, who founded the "Lighthouse Berlin". It is unclear when the neon sign will be installed, and for how long, German newspaper Süddeutsche Zeitung writes. A spokesperson for the Humboldt Forum spoke of an "intervention"; the lettering will probably not be visible permanently.
Ever since the palace was rebuilt, the cross on the top and also the text on the dome has been under discussion. It is a contraction of two biblical texts that the Prussian king had applied at the time: Under heaven, no other name is given but that of Jesus, before whom every knee will bow (Acts 4:12 and Philippians 2:10). It is seen as a "universal claim of Christianity", even as a "Christian claim to subjugation". A cross above the cathedral is also criticised for the same reasons.
Critics point out that "with the subsequently added dome, cross and Bible verse, the Hohenzollerns would have wanted to underline the monarchy's claim to rule against democratic aspirations" during the revolution of 1848.
Cultural break
That "Lighthouse Berlin" is to be realised is nevertheless remarkable, the Süddeutsche Zeitung writes. After all, private donors have paid millions for the new construction of the historic façade. Wilhelm von Boddien, who collected over 100 million donations with his Berlin Palace Sponsors' Association, reacted indignantly to the LED idea. He feared a "cultural break such as we have never had in our history - the domination of secularisation over our 2000-year-old roots in Christianity", he said.