Photo Feature: World lights up in support for Israel
12-10-2023
European Union

CNE.news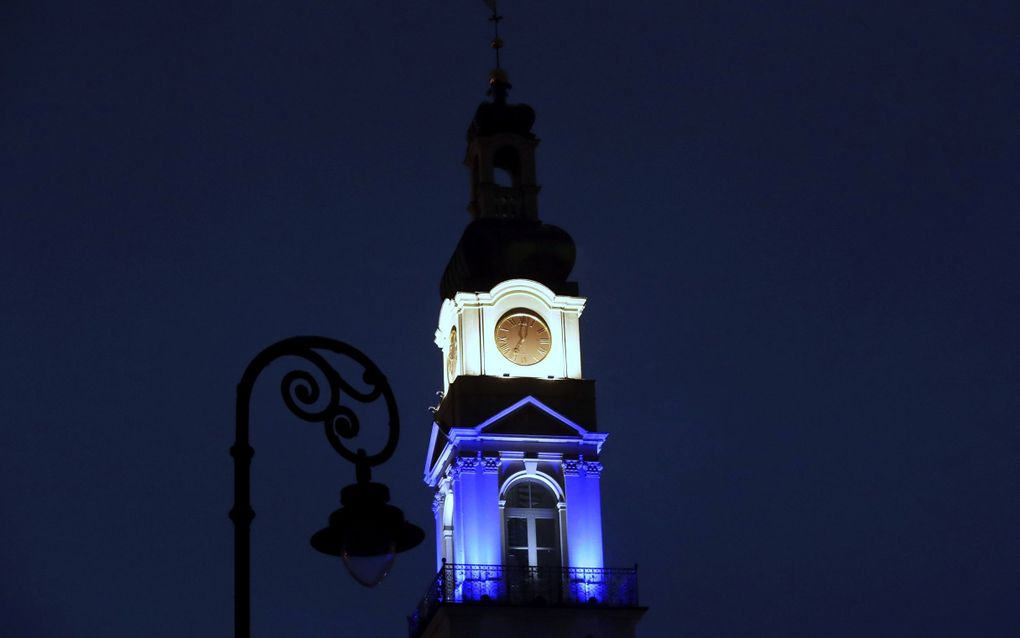 In the aftermath of the terror attack on Israel last Saturday, Israeli flags popped up everywhere around the world.
White and blue coloured several famous buildings.
France
One of them is the French National Assembly. The French parliament explicitly voiced support for Israel as well, Algemeiner writes.
At the same time, the French Foreign Ministry continues to donate money to the Palestinians for aid organisations. Premier Elisabeth Borne ensured that no euro of the donations would "reach any terrorist organisation, neither in Gaza nor elsewhere."
The Eiffel Tower also showed the Star of David in support of Israel.
---
Hungary
Hungary showed its support to Israel by colouring its famous Széchenyi Bridge white and blue. The country is considered one of the closest allies of Israel. Hungary is also known for its large Jewish community.
Chancellor Gergely Gulyas emphasised on Monday that the country "fully supports Israel in its struggle for its territorial sovereignty, security and right to defence", Hungary Today reported. According to Gulyas, about 300,000 Jews from Hungary live in Israel, "for whom we are now also particularly concerned."
---
Romania
The Parliament building in Bucharest, Romania, also displayed the colours of the Israeli flag.
Romania firmly denounced the attacks from Hamas, Romania Insider wrote. President Klaus Johannes wrote on X that the country is "in full solidarity with Israel in these terrible moments." The Romanian Foreign Ministry emphasised Israel's right to self-defence.
---
Italy
Also the Arch of Titus in Rome was white and blue for a moment in support of Israel. Some people on X call it extra symbolic because the Arch of Titus was originally erected to honour the victory of the Roman Empire over Jerusalem, which was utterly destroyed in 70 A.D.
The Italian government has expressed solidarity, Euractiv writes. In addition, the authorities have promised to work with international partners, including Lebanon to continue support for Israel's security and prevent escalation of the conflict.
---
Bulgaria
In Bulgaria, the Parliament building in Sofia showed the Israeli flag. The Ministry of Foreign affairs has promised Israel that the country is ready to assist with humanitarian aid. "We have to find out what they need, and we will provide it", said Finance Minister Assen Vassilev, according to BNR.
---
Germany
The German Brandenburger Tor also displayed the Israeli flag on Saturday.
A spokeswoman from the Berlin Senate Administration told Zeit that Christian Democratic mayor Kai Wegner had requested the projection. "Terrorism will never win", Wegner stated. "Israel is not alone. Berlin and the entire free world are firmly on Israel's side. Now the rule is: prudence, determination and cohesion."
---
Urk
The Israeli flag can also be seen on some church buildings, such as this one in the small Dutch town of Urk.
However, not everyone is happy with the flags that can abound in the fisher town. On Wednesday, several flags from individual people were stolen and burnt during the night, the Dutch daily Reformatorisch Dagblad writes.