In French universities, gender-neutral pronoun "iel" gets more common
21-02-2022
Western Europe
CNE.news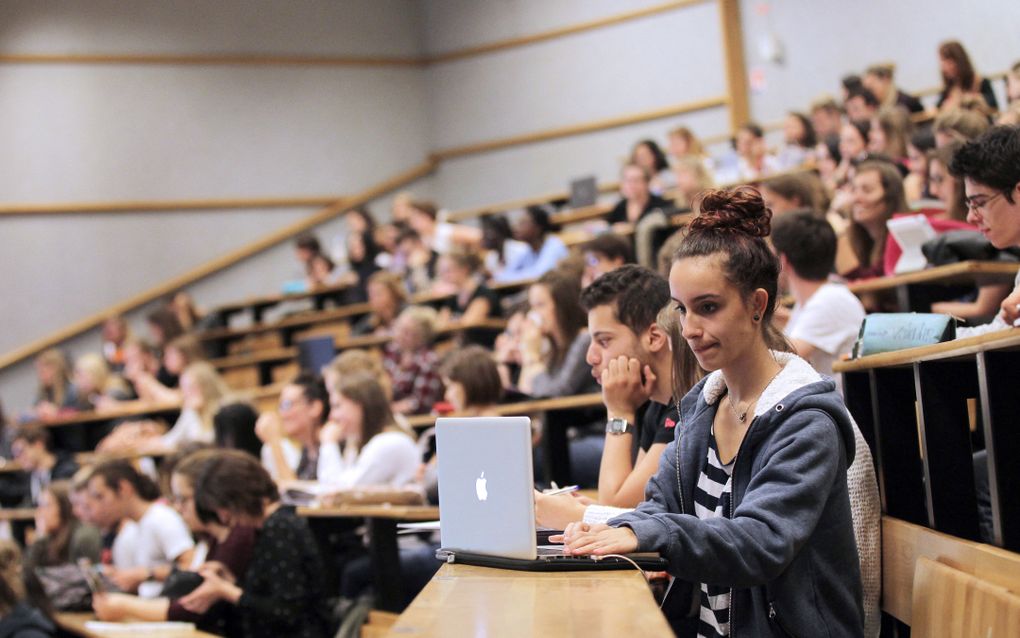 In French universities, the gender-neutral pronoun 'iel' –a contraction of the 'il' (he) and elle (she)– is becoming more widespread. Some professors already use these pronouns in their email signatures.
The use of gender-neutral pronouns for non-binary or transgender people seems to be no longer a taboo, writes the French magazine Valeurs actuelles writes based on an article in the French daily Le Monde. If its use is still "reasoned compared to the Canadian but especially English and American faculties", specific disciplines at French universities use gender-neutral pronouns regularly, noted the French newspaper. "So much so, according to our colleagues, that in those specialising in gender studies, professors do not hesitate to indicate their first names in their email signatures."
Inclusion policy
Teachers also survey their students at the beginning of the year "to gender them correctly", says a lecturer in Caen's arts and entertainment course in the West of France. Worse still, in other classes such as social sciences, teachers notice that they have to correct more and more papers where students "use neologisms in writing", such as "iels", explains the equality officer at the University of Bordeaux to Le Monde.
This can sometimes be problematic for teachers who do not always know how to address pupils. One teacher interviewed by our colleagues explained that at the beginning of each school year, he now asks the pupils "if they want me to call them 'he', 'she' or 'something else'".
In some faculties, the initiative of assigning a pronoun is not always well followed. Elsewhere, such as at the University of Lorraine, there is a commitment to inclusion policy. The faculty does not hesitate to broadcast "awareness videos" about non-binarity.
Germany
In November 2021, Le Petit Robert announced the addition of the neutral third person pronoun 'iel' to the digital version of the dictionary. The French Minister of Education, Jean-Michel Blanquer, then expressed his concern about an attempt to "triturate the language".
Meanwhile, most young people in Germany (54 per cent) reject gendering and the debate about it. At least, that is the conclusion of a study conducted by the Cologne-based Rheingold Institute for Culture, Market and Media Research, about which the German Protestant news agency IDEA writes. In accompanying interviews, respondents also said they felt annoyed and provoked by the gender debate. Around 44 per cent consider the discussion on "gender-equitable language" to be justified.