Danish Jehovah's Witness released from Russian prison
25-05-2022
Eastern Europe

CNE.news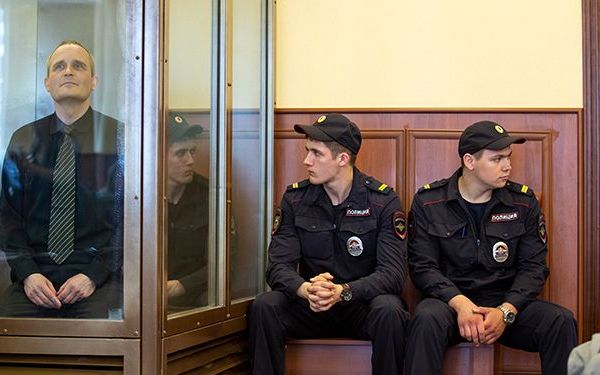 Russia released Dennis Christensen, a Jehovah's witness from Denmark, on Tuesday. Christensen spent five years in prison for belonging to the Jehovah's Witnesses. The denomination is declared "extremist" and therefore banned from the country.
Christensen was arrested in 2017 by the riot police. At that moment, he was in a church building. That is reported on the website of the Jehovah's Witnesses. Christensen was accused of extremism and belonging to an extremist organisation and sentenced to 6 years of imprisonment. He spent more than half of his term in a penal colony in the city of Lgov.
About thirty people gathered in front of the prison in Lgov to welcome Christensen after his release. However, the Jehovah's Witness had already been transferred to Moscow. The Russian authorities ordered Christensen to leave the country immediately, Le Figaro writes.
In 2017, the denomination of Jehovah's Witnesses was labeled extremist. According to Krestan Dnes, there are about 140,000 Jehovah's Witnesses living in Russia. Between 2017 and May 2022, the Russian authorities conducted house searches of 1,755 members. Of them, 622 were prosecuted. About 90 members are still in Russian prisons.