France's new health minister is in favour of active euthanasia
25-05-2022
Western Europe

CNE.news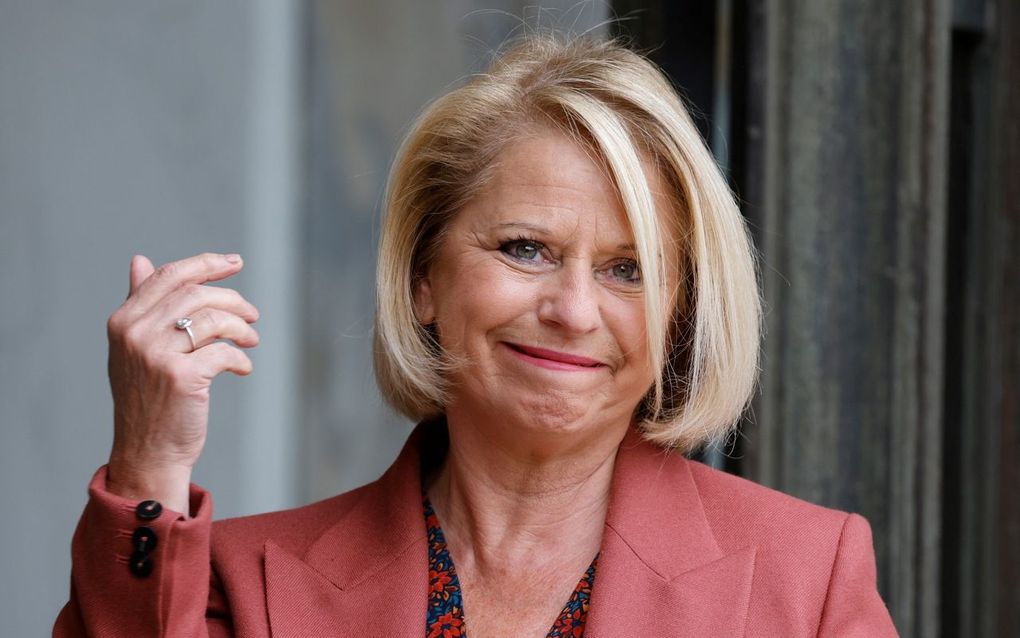 The new French Health Minister Brigitte Bourguignon has spoken out several times in favour of active euthanasia and even "euthanasia as an exception".
The 63-year-old, who had switched from the Socialist Party to President Emmanuel Macron's La République en Marche (LREM) in 2017, makes the topic a "militant struggle", French Christian website famille chrétienne writes.
In September 2017, when Bourguignon was an LREM MP, she had co-signed a bill of her party colleague Jean-Louis Touraine calling for active medical assistance in dying for adults suffering from an incurable disease and whose "physical pain or psychological suffering" could not be relieved by "any therapeutic solution".
"On the end of life, I have an even stronger conviction, born of a militant fight: I am not at all in favour of the idea of assisted suicide, but I defend active help to die in extreme cases," she told French daily Libération on 26 December 2017. These subjects will never be unanimously agreed upon, but we must accompany the changes in society," she added.
Freedom to die
As president of the Social Affairs Committee at the National Assembly, the former Minister Delegate at the Ministry of Health also signed, in February 2018, in French daily Le Monde, the tribune of 156 deputies from the majority calling for "a better framework for the rights and freedom to die of people at the end of life".
"If some progress has been made with the Claeys-Leonetti law (which prohibits active euthanasia, ed.), it must be noted (...) that what missing – and this is crucial! – is a freedom, a right to choose. Does it make sense to wait for an evaluation of previous legislation before creating a new right for patients at the end of life? No. When a gap is identified, it must be filled without delay," stated the text, which was also signed by another minister in the new French government of Elisabeth Borne, Minister of Labour Olivier Dussopt.
Bourguignon's views are inspired by a firm friendship with Marie Humbert, the mother of Vincent Humbert, who had helped her tetraplegic son die in September 2003. Brigitte Bourguignon supported Marie Humbert, who died in August 2018, in her association "Faut qu'on s'active" (We need to get moving), which called for a "Vincent Humbert law" instituting "an exception for euthanasia". She was even its general secretary for several years.
Foot in the door
A few minutes after the appointment of Brigitte Bourguignon as Minister of Health, the Association for the Right to Die with Dignity (ADMD) welcomed the news on its Twitter account. "We welcome the appointment of Brigitte Bourguignon to the Ministry of Health. She was alongside J-L Touraine to sign the PPL on #FindeVie with dignity and had signed a tribune in 2018 to advance the law. Now it's time for action! Courage!"
Nous saluons la nomination de @BrigBourguignon au ministère de la #santé.
📝 Elle était aux côtés de J-L Touraine pour signer la PPL portant sur la #FindeVie dans la dignité et avait signé une tribune en 2018 pour faire avancer la loi.
⚖️ Maintenant place aux actes ! Du courage ! pic.twitter.com/r3bqohy1sj

— Mourir dans la Dignité (@ADMDFRANCE) May 20, 2022
The French Society for Palliative Care and Support (SFAP) expressed restraint. It drew the Minister's attention to the need to expand palliative care: "Palliative care in France today is still inaccessible to two-thirds of French people who would need it. Our organisation is ready to work even harder to improve this situation, which is undignified for a large country like France."
.@asso_SFAP rappelle que l'offre en soins palliatifs est «inaccessible pour deux tiers des Français qui en auraient besoin». Elle appelle la ministre à répondre à la «la crise de motivation et de sens sans précédent qui traverse le monde de la santé» ⬇️https://t.co/XGtlh7yvJy

— SFAP SoinsPalliatifs (@asso_SFAP) May 24, 2022
Tugdual Derville, book author and spokesperson for the right-to-life organisation Alliance Vita, also expresses concern. Interviewed by French Boulevard Voltaire, Tugdual Derville, spokesman for Alliance Vita, testifies to his "concern" and his "mobilisation". Brigitte Bourguignon has had a very radical position in favour of euthanasia," explains Tugdual Derville. He warns: "At first, we will be told about the exception of euthanasia, but this is only an argument to get a foot in the door. We warn against this notion of exception: when it comes to the prohibition of killing, the exception destroys the rule."