France's highest court upholds burkini ban
22-06-2022
Western Europe

CNE.news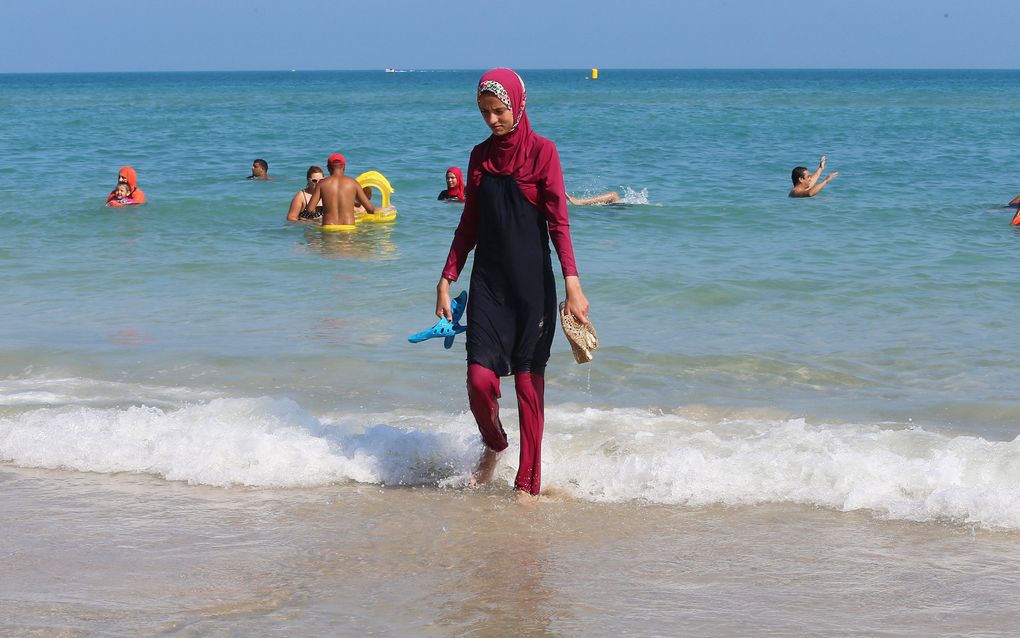 France's top administrative court has ruled against the city of Grenoble's decision to allow burkinis in municipal swimming pools. Home Affairs Minister Gerald Darmanin called the decision a "victory for secularism".
An unprecedented ruling, writes the French daily Le Monde. This is the first time that the court has had to rule in the context of a secularism referral, a novelty of the so-called law "to fight against separatism", introduced in August 2021.
The municipal council of the south-eastern city recently allowed religious bathing suits in swimming pools at the intercession of Green Mayor Eric Piolle, to the displeasure of conservative and far-right politicians who want a nationwide ban on the 'Islamic' body-covering swimming costume in public swimming pools. The city also voted to allow women to swim topless as part of a broader relaxation of swimwear rules. This reports the French news website France24.
Body-covering swimwear - which leaves only the face, hands and feet exposed - is often worn by Muslim women who wish to preserve their modesty in accordance with their beliefs. While worn by only a small number of primarily Muslim women in France, the burkini draws intense political debate in the country.
Secularism
The prefect, or top government official, for the Grenoble region, blocked the decision of the city council, arguing that wearing the burkini at municipal pools violated the French principle of "secularism", which calls for religious affiliation to remain a private affair and largely kept out of the public eye.
The Council of State on Tuesday upheld that decision. In its ruling, the highest administrative court confirmed an earlier decision rendered at the end of May by the administrative court of Grenoble, considering that the new swimming pool regulations imposed by the Grenoble municipality "only aimed to authorize the wearing of the burkini to satisfy a claim of a religious nature".
To this end, the city has significantly changed the previous clothing rules, which were based on hygiene and safety requirements. This violates the equal treatment of visitors and endangers the neutrality of the public service, argued the Council of State, which has the function of the highest administrative court in France. The appeal of the city of Grenoble against the administrative court's decision was dismissed.
Victory
After its ruling, Interior Minister Gerald Darmanin said Grenoble's act had been "definitively overruled". "A victory for secularism and above all for the Republic," Darmanin said on Twitter.
France is known for its strict separation of religion and state. Many French people see Burkinis as a symbol of oppression.
The issue has concerned Grenoble for years. In 2019, for example, the city council decided to close two swimming pools after a human rights group initiative to allow several Muslim women in burkinis to take a dip. Attempts by mayors to ban the burkini in other places in southern France have also caused a stir.