Far-right is favourite in Italian elections
28-07-2022
Southern Europe
Aart Heering, RD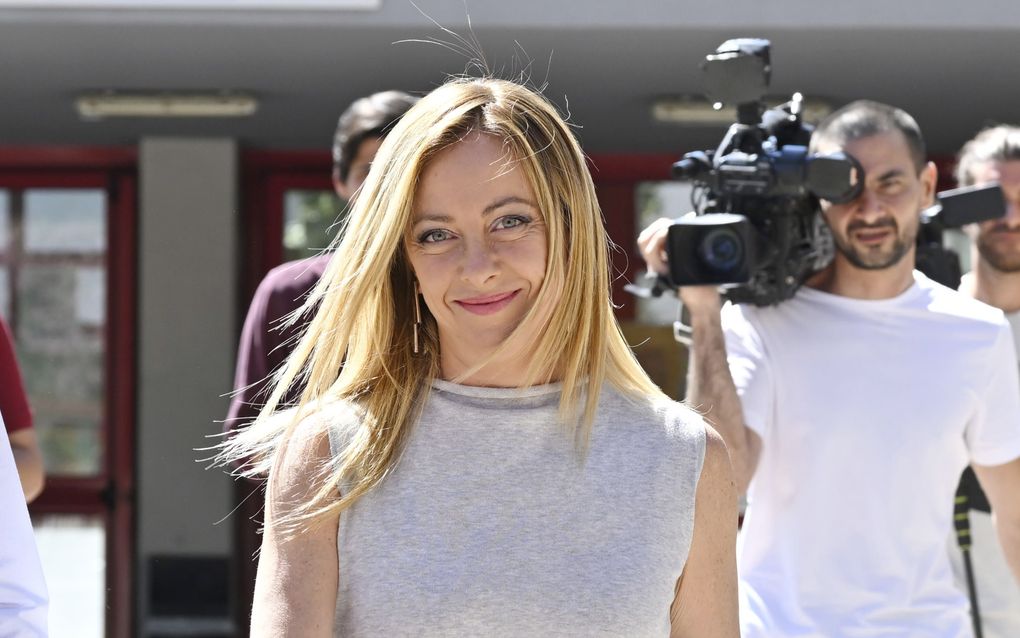 No summer holidays for Italian politicians. Early elections will be held on 25 September, and the country is rapidly heading for political campaigns.
It is expected that the coalition of three right-wing parties -Fratelli d'Italia (FdI), Lega and Forza Italia- will win. With that, the top woman of FdI, Giorgia Meloni, could become Prime Minister. The tradition of her party dates back to fascism, which arouses distrust, especially abroad. But according to political scientist Giovanni Orsina, it is not as bad as it might look.
In the polls, the right-wing coalition has a 45 to 48 per cent share, which could be more than enough for an absolute majority in parliament. The centre-left parties have a combined score of about the same but are heavily divided among themselves. The progressive Partito Democratico (PD), which accounts for about 22 per cent, has broken with the Five Star Movement since it caused the fall of the Draghi cabinet last week.
In addition, there are five small parties led by big egos like former Prime Minister Matteo Renzi, with whom it isn't easy to cooperate. Moreover, there is hardly any time to ally because electoral lists must be submitted throughout the country by 22 August.
Moreover, the Italian electoral system is favourable to large coalitions. Two-thirds of the 400 MPs and 200 senators are elected according to a system of proportional representation like in the Netherlands, and one-third according to a district system like in Great Britain, with one winner per district. The vast majority of the latter seats would go to the United Right, which would thus receive about 60% of the total.
Within the right-wing coalition, FdI is by far the strongest. The party achieved only 4 per cent in the 2018 elections. Still, since then, as the only opposition party to the Draghi government, it has grown to around 24 per cent in the polls. Therefore, Meloni is already claiming the premiership, and the New York Times has already warned about Meloni's "reactionary agenda". The British newspaper The Guardian also recently pointed out FDI's neo-fascist roots. Italian newspaper La Repubblica devoted an article to FDI's "black soul" on Sunday.
Mussolini Indeed, FdI emerged from the post-fascist party MSI and still has in its symbol the burning torch that was once referred to as the eternal flame above Mussolini's tomb.
Meloni caused a stir last month with a speech to the congress of Spain's sister party, Vox, in which she raged against immigrants, the LGBT lobby and big international business.
But the danger should not be exaggerated, argues Giovanni Orsina, professor of contemporary history at Rome's LUISS University. FdI has gone through a long development and can now be defined as a "conservative-nationalist" party. The fact that raised right-wing arms can still be seen at some FdI rallies is of little consequence, he says. "When the party had 4 per cent, those guys might have played a role, but at today's 24 per cent, they are nothing more than a nostalgic splinter."
Loyal Meloni herself has loyally opposed Draghi in recent months and - unlike Salvini- has unconditionally endorsed support for Ukraine. In last week's crisis, according to the left-wing Repubblica, she was the only leader of the right to show a sense of responsibility.
In an interview with La Stampa on Saturday, Meloni also showed her most moderate side. An FDI-led cabinet will continue the foreign policy of the Draghi government unchanged, her speech in Spain had indeed been too violent, and she is certainly not aiming for an authoritarian regime, according to Meloni.
Editor-in-chief Massimo Giannini gave her the benefit of the doubt but also warned that his newspaper would continue to measure her party against its democratic and European leanings.
This article was translated by CNE.news and previously published in Dutch daily Reformatorisch Dagblad on July 25th, 2022.