Weekly column from Italy: Escaping the suffocating heat
12-08-2022
Christian Life
Chiara Lamberti, CNE.news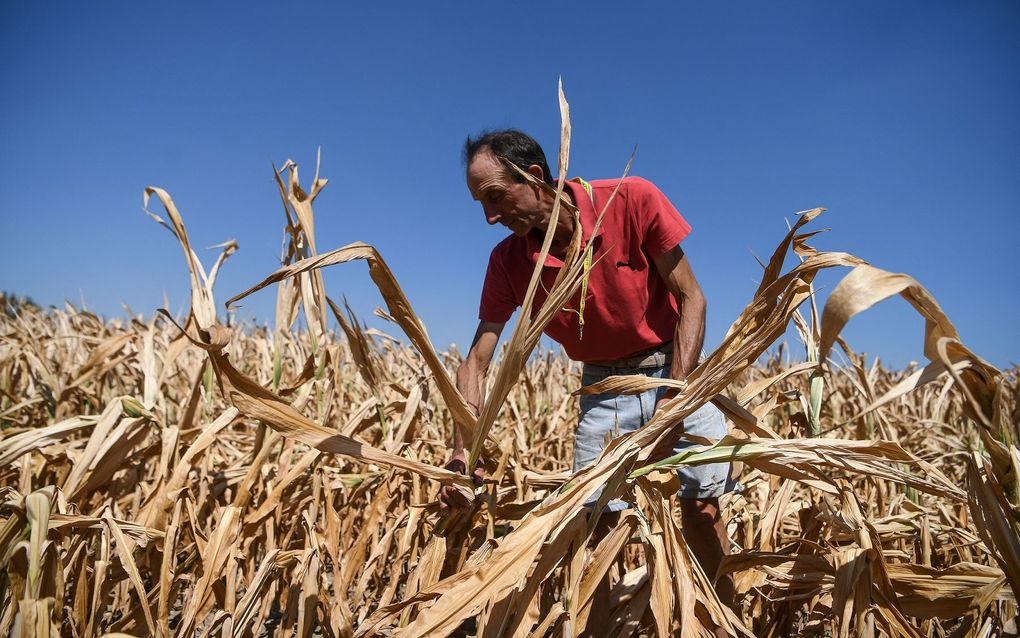 Italy is burning. Temperatures have been over the limit for weeks now and the heat is becoming unbearable.
In recent years, climate change has altered Italy's mild climate greatly. The first consequences are becoming visible.
On Sunday, 3 July, Italy suffered its first tragedy due to climate change. A chunk of ice broke off from the Marmolada glacier in the Dolomites and claimed 11 lives. The glacier had reached temperatures of 10 degrees for the first time.
Chiara Lamberti (1992) was born and raised in Naples, Italy. She studied Communication Sciences and has a master's degree in Information, Publishing and Journalism. She also has a degree in theology. She writes for the Italian Evangelical Alliance and contributes to the Protestant magazine Loci Communes. With her husband and daughter she lives in Rome.
This heat is not only exhausting for people but is also damaging other parts of society. We are experiencing the worst drought in 70 years. Rivers, especially in northern Italy, have dried up. Fields are dry and fruit and vegetables are struggling to grow. This increases their prices causing economic damage. A national emergency has been announced.
Ways to escape
As we look for ways to escape the muggy weather, such as going to the beach or the mountains, staying indoors during the hottest hours, and drinking more, I was encouraged by some remarks heard during the Sunday service.
The heat is suffocating, but where do we find our rest? The Psalms and the letter to the Hebrews speak to us of a rest that lasts in all seasons. A rest that does not suffer from the heat and that does not make us need to flee our cities.
"Therefore, since the promise of entering His rest still stands, let us be careful that none of you be found to have fallen short of it" (Hebrews 4:1).
Spring of living water flows abundantly
There is a lack of water, and this is worrying. But there is a source of living water flowing abundantly. This spring does not end and does not run out but renews us.
"Jesus answered, "Everyone who drinks this water will be thirsty again, but whoever drinks the water I give them will never thirst. Indeed, the water I give them will become in them a spring of water welling up to eternal life." (John 4: 14)
Finding water and rest in the salvation of Christ and the support of the Holy Spirit, however, does not mean worrying about the climate. As Christians, we must love creation, care for it and respect it. It does not mean becoming fanatical environmentalists. However, knowing that nature groans because of sin and that we are called to care for it because in Christ it will one day be restored, victory is already assured.