Two years after power grab, Belarus 'closes' church on car park
22-08-2022
Eastern Europe

CNE.news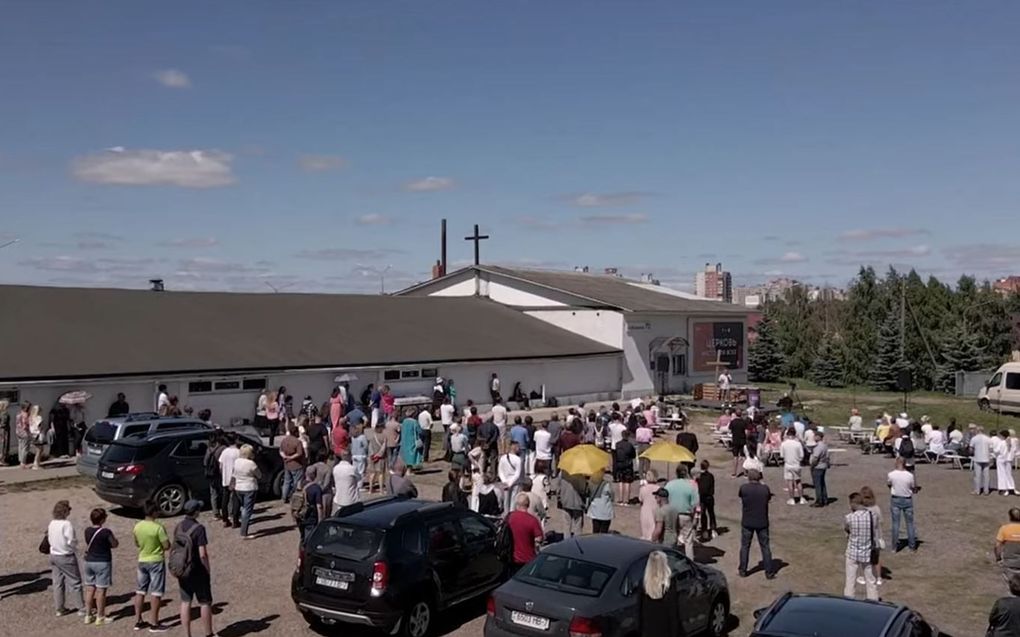 The Minsk government has threatened a Belarusian church for holding church services in a parking lot without a permit.
The city executive committee wrote to the New Life Church that it will take "measures to eliminate the identified violations." That is reported by Invictory. Neighbours of the parking lot had complained about the church services, Vyacheslav Honcharenko, pastor of the New Life community in Minsk, writes on the Telegram chat of the church.
He also indicates in the message that he spoke to the authorities and pointed out to them that the congregation only meets in the parking lot because they were evicted from their church building. On February 17, 2021, security forces seized the building and demanded the church members leave the sanctuary. "People who were in the building were threatened with fines and arrests. Thus, we remained on the street", Honcharenko earlier said in an interview.
However, after being expelled from the church, believers continued to meet every Sunday in a nearby parking lot. Other events are held at different locations, announced on the Telegram chat.
Police violence
On August 9, it was two years ago that Alexander Lukashenko remained in power by force. Despite fierce protests in the country, he declared himself President for his sixth term, Kyiv Independent analyses.
Since then, Lukashenko has brutally crushed dissent in the country, "turning Belarus into a very grim place", as Kyiv Independent calls it. Since then, photos have shown the scars people ended up with due to police violence. Recently, Svaboda published a series of pictures and personal stories of people who joined the protests and became victims of the violence.
The well-known Sviatlana Tsikhanouskaya, who became the face of the opposition in Belarus, said in an interview with Radio Free Europe that the opposition underestimated the cruelty of the Lukashenko regime. However, according to her, "it was obvious to everyone that no one wanted to live under that regime anymore."