Hungarian Golden Cross for Dutch family diplomat
06-09-2022
Western Europe

Evert van Vlastuin, CNE.news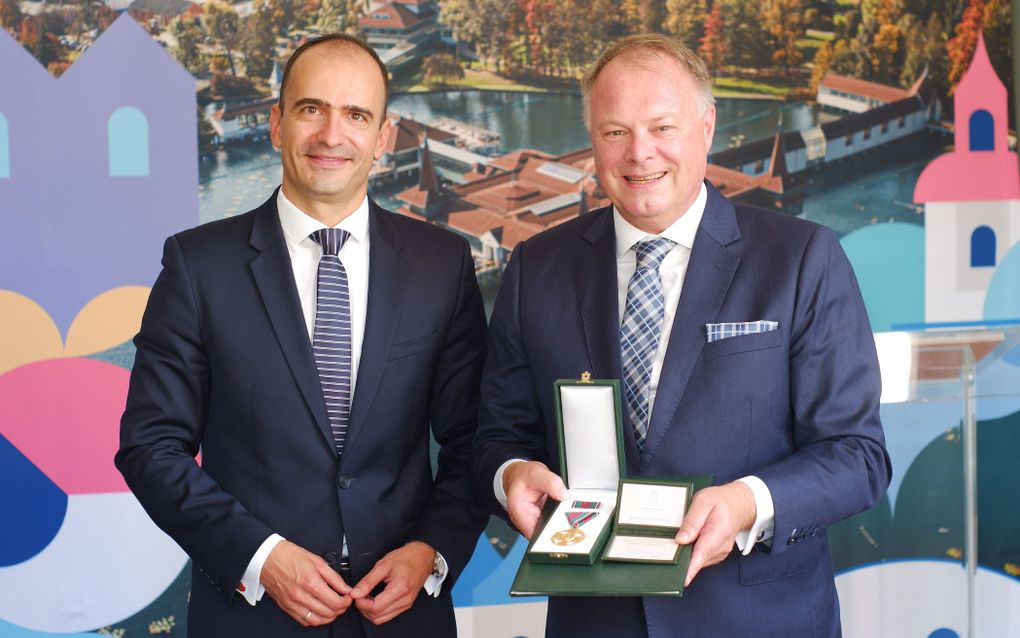 The Dutch family activist Henk Jan van Schothorst received the Golden Cross of Merit from Hungary, on Tuesday morning.
The Hungarian ambassador in the Netherlands, András Kocsís, referred to how Van Schothorst introduced him to the Dutch Biblebelt. Together they went on a trip to Urk, the traditional Christian fishing place. "There, I didn't have to explain what conservatism or patriotism is", the diplomat remembered. "Family is not a popular topic today. But you do it for the Lord, and that's good."
Van Schothorst himself guessed that he got his decoration because of his "Certificate of Appreciation" that he gave to the Hungarian Minister of Family Affairs, Mrs Novak, after the summer of 2021 (nowadays the President). "That was because our Prime Minister Rutte said to Hungary, either to bow for the rainbow flag or leave the European Union. I thought Hungary had introduced exemplary legislation to protect minors against gay propaganda. I am happy that one country still stands up for family rights in Europe. Usually, the country is on its own in the EU. But be sure, you are not alone."
Van Schothorst is connected to the organisation Christian Council International (CCI), for which he is accredited at international actors like the United Nations and the OSCE. At these platforms, he pleads for traditional Christian values, like the family.