Pastor Belarus in prison for "church without walls" on parking place
22-09-2022
Eastern Europe
CNE.news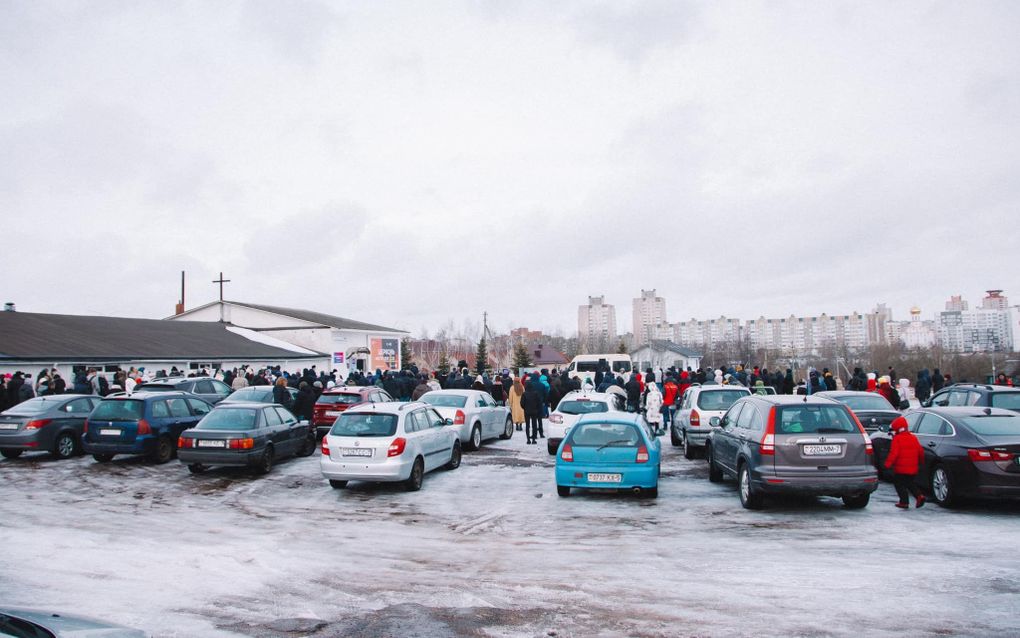 The pastor of the New Life Church in Minsk was detained for holding illegal church services in a parking lot outside the church building of his congregation. Furthermore, he was fined more than 1,200 euros. Currently, the pastor is home again.
Pastor Vyachevslav Goncharenko was invited to the police department in Minsk. As soon as he arrived there, he was detained by the officers. That is reported by InVictory.
The reason given for his arrest, was holding a church meeting on Sunday, September 18. In the afternoon, Goncharenko's hearing already took place. Then, the pastor was fined and afterwards released. He tells about his detention in a video on the Telegram channel of the New Life Church.
Hostility
The New Life Church has dealt with much opposition and hostility from the Belarusian authorities. In February, the congregation was expelled from its church building. Since then, members have been meeting in the parking lot outside the church.
Earlier this month, the authorities threatened to liquidate the church and criminalise its activities. Forum 18 attempted to find out why the officials are so opposed to the activities of the church but was unable to get an answer to that question.