Growing number of Christians use tattoo to express their faith
28-09-2022
Central Europe

CNE.news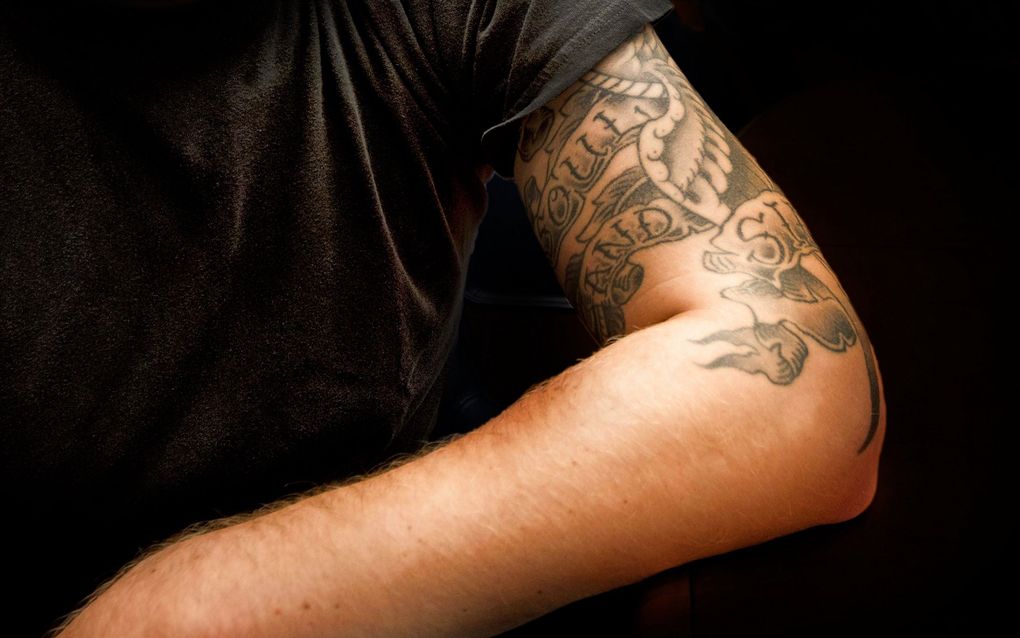 More and more Christians see a tattoo as an expression of faith. But beware, once a tattoo is painted, it is nearly impossible to get rid of it again. Furthermore, some Christians doubt whether tattoos are allowed at all.
Artist Silas Becks specialises in religious tattoos, Jesus.de writes. Becks, a Christian, works in the Catholic Church of Our Lady in downtown Frankfurt am Main. His workplace is right of the altar. Where most people come to church to pray, some enter the building to receive a tattoo. Becks participates in the "Tattoo Walk-in" project, where people can stop by without an appointment to get a tattoo.
One in five Germans has a tattoo. Among people in their twenties, this percentage is even close to 50 per cent.
Customer Antje wants the word "Agape" tattooed on her arm. "It means selfless love", she explains. "If it were the case that we all loved our fellow human beings and every one of themselves, we would be better off."
The word Agape also appears in the Bible, but Antje is not a churchgoer. Yet, she would describe herself as a believer. She won the tattoo via an Instagram campaign.
Bible
Many people choose a spiritual motif for their tattoo, Becks notices. He has a tattoo of the Bible on his neck. "Some people wear a rosary", Silas says. "But you can take that off. I always want to have my faith with me and show it."
Often, Becks hears the statement that tattoos are "of the devil." However, he is active in contradicting that idea of tattoos. With others, among whom theologian Paul Henri Campbell, he founded the Catholic Educational Association of Tattoo Artists: "Societas indelebilis." Its goal is to demystify tattoos and make people aware that "tattoos have a centuries-old tradition in Christianity."
According to Becks, Christians wore tattoos in the Middle Ages already. He points out that pilgrims got tattoos in Jerusalem. "Coptic Christians still place a cross on their right wrist today. But a lot of people do not know that."
Last year, Becks participated in the first tattoo campaign. At the time, two people even complained to the Vatican about it. However, the Diocese of Limburg still supported the campaign and organised it this year for the second time.
Popularity
Earlier research from Dutch daily Reformatorisch Dagblad confirmed that more and more people choose for religious tattoos, such as a cross, folded hands or a Jesus figure. Also, among Christians the tattoo wins in popularity.
Dutch tattooist Hans Dijkstra notices that the taboo on tattoos disappears, also in Christian communities. Dijkstra himself placed tattoos of the Lord's Prayer on request of a priest, for example. And a theology student asked him for a Christian tattoo in Latin.
Sabine Kiljan, owner of a tattoo shop in the Netherlands, sees that the number of people with a wish for a Christian tattoo increases as well.
Are tattoos allowed?
Are Christians allowed to tattoo their bodies? many refer to Leviticus 19:28, which mentions tattoos explicitly as being forbidden. "I see a tattoo as an expression of worldliness", the Dutch Rev Korving said earlier to the Reformatorisch Dagblad. "It is unnecessary, it does not make you more beautiful."
Tattooing Christian symbols on your body is not something Korving likes either. "Of course, I will not object to a Bible text, but presenting it by means of a tattoo is unsuited", he says. The Dutch minister refers to the Biblical doctrine that our bodies are temples of the Holy Spirit. "God created us beautifully. That means that we have to be careful with our bodies. A tattoo is not fitting."
Politician
Where tattoos were only something for seamen and motorbikers, more and more people nowadays choose to get their bodies inked. That was reported earlier by the Dutch daily Reformatorisch Dagblad.
Also, among politicians, it is not uncommon anymore. The Dutch Socialist MP Peter Kwint has a tattoo on his left upper arm. "Many people have a tattoo nowadays. People are sometimes surprised but also show interest. They want to know what my tattoo is about."
Kwint has a tattoo that shows a Chinese Feniks and the text: "Arise my soul and sing". The sentence refers to Psalm 57, says the politician. He grew up in a Reformed church.
Despite his love for his tattoo, Kwint warns against getting one lightly. "Removing a tattoo is a long procedure. I did not take my decision lightly. I looked at different sketches for years."