"Self-determination law drives wedge between parents and children"
29-09-2022
Opinion

CNE.news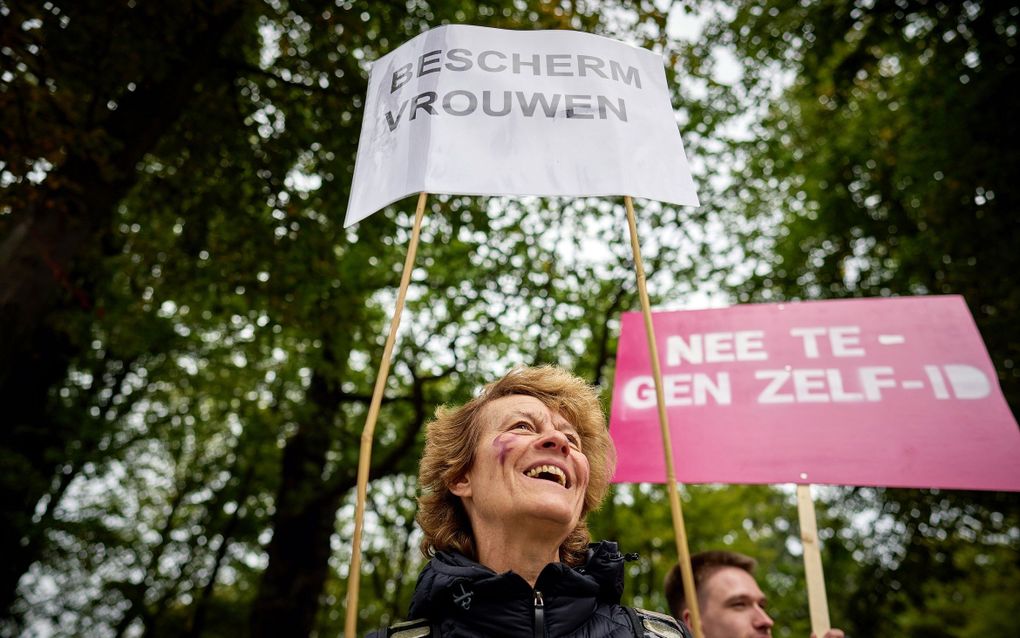 Legislation that allows children to change their legal gender without parental consent, is not good. It drives a wedge between parents and children.
That is the opinion of two important psychotherapists in German and Dutch media. Psychotherapists are increasingly being encouraged to stop questioning requests for gender change, says Monika Albert to Die Tagespost. She is a German child and adolescent psychotherapist. Albert sees an increasing number of children and young people with gender dysphoria.
Several countries, such as the Netherlands and Germany, are currently attempting to pass a new a so-called self-identification law. There is much debate whether this such an approach of self-identification is really good.
More and more, gender dysphoria is no longer seen as a disorder but instead as a standard variant of sexual development. That leads to dilemmas in psychological health care. "Trans identity must be acknowledged as fact by the therapist", Albert states. Questioning whether someone is transgender can now be seen as a punishable offence.
In addition to legal regulations, psychotherapists may have to deal with accusations of discrimination and intimidation if they question the transgenderness of a person. "For many, it is safer to treat them trans-affirmatively or not to accept such cases in the first place", Albert says.
Yet, she is convinced that the desire for gender reassignment should be questioned, especially in adolescence. There might be other causes for discomfort in one's body, and reconciliation with the biological gender might be possible. Therefore, Albert sees the new Self-Determination Bill that the German government will propose as dangerous as it only stimulates young people in their quest for gender reassignment.
Furthermore, she points out that it can divide parents and children. The law says that children 14 years and older can change their legal gender via the court, even if their parents object."
Judicial regulations
Also, the Dutch judicial health expert, Trude Klijnsmit, warns of the consequences of the transgender law currently being discussed in the Netherlands. She does so in an opinion article in the Dutch newspaper de Volkskrant, earlier this week. The Dutch Lower House is debating the bill this week. Due to much criticism in the media, it is still not clear whether there is support for the bill.
According to Klijnsmit, free choice breaks down judicial regulations. The idea propagated by the proponents of the Transgender bill aims at making the judicial understanding of a person just an issue of personal choice. However, this has many consequences.
First, the registration of sex is essential, as some calls for medical research are meant for men or women only. Furthermore, judicial registration of gender can also affect others, such as children of parents who want to undergo gender reassignment, Klijnsmit argues.
Judicially, the consequences of the new transgender bill are even more drastic. Especially vulnerable groups will fall victim to this, Klijnsmit fears. "Who prevents children younger than 16 from deciding without thinking it through? Usually, parents do so. But in the new transgender law, parents are put on the side-line. A judge will have to decide about the request if a child does not receive consent from his or her parents."
In addition, the current legislation protects children from making a hasty decision by requiring an expert opinion. However, this requirement will disappear in the new legislation. "This leads to a decline in the judicial protected position of the child."
According to Klijnsmit, these guarantees are indispensable as almost 80 per cent of the children who think they need gender reassignment believe only so temporarily. An expert opinion would filter those who are really transgender and those who are not.
When children can change their legal gender without obstacles, this will also have medical consequences, Klijnsmit fears. "Which doctor will dare to doubt the wish for the medical transition when the judicial transition is already a fact?" The medical transition has far-reaching consequences, the judicial expert warns. "In the general medical practice, it would be unthinkable to start with chemos to battle a disease which goes away in 80 per cent of the cases."