European Court acquits woman who advocated abortion toplessly in church
17-10-2022
European Union
CNE.news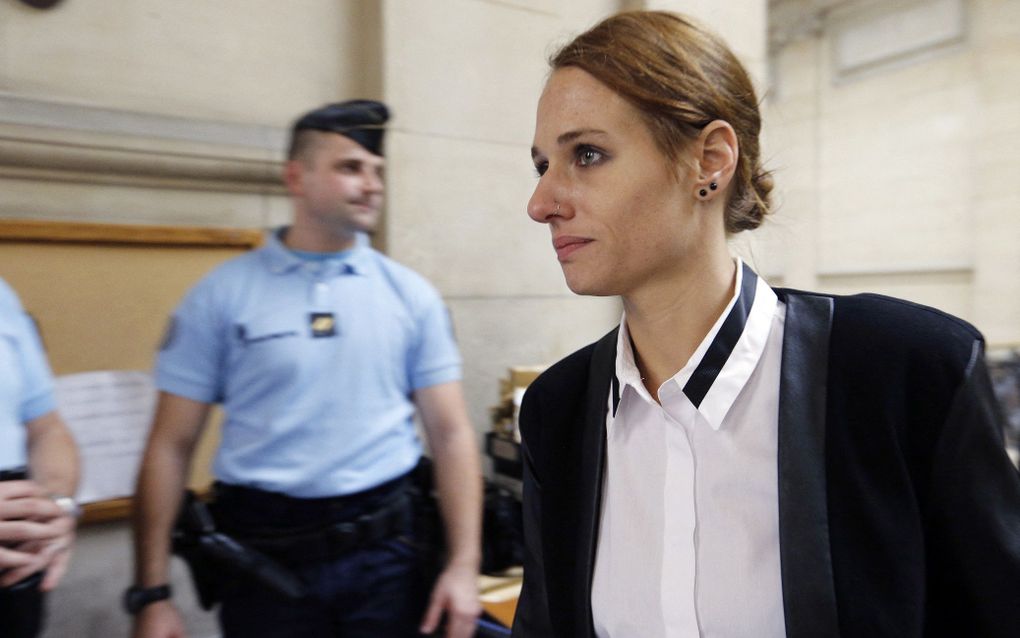 A French woman performed a topless act in which she aborted Jesus in the La Madeleine Church in Paris. A national court found her guilty of "sexual display" and ordered her to pay the parish 2,000 euros in addition to her one-month prison sentence. Now, the European Court of Human Rights has overturned this verdict.
Eloïse Bouton, a member of the pro-choice movement Femen, protested bare-breasted in a church against the Catholic abortion ban. That is reported by Famille Chretienne. She wrote several slogans on her naked body, such as "Christmas in cancelled" and held two pieces of beef liver which were to symbolise the aborted Jesus. Bouton performed her act in 2013 and was found guilty by a French court. Despite her appeals, other judges upheld that decision.
Freedom of expression
However, last week, the European Court of Human Rights ruled in favour of Bouton, rejecting the French verdicts. The judge argued that the act could have hurt religious feelings, but freedom of expression must be protected. According to the European Court, the French judges had not given enough reasons to justify the penalty.
Furthermore, the court criticised the fact that the French judges had found Bouton guilty of sexual display, which shows that they "limited themselves to examining the question of chest nudity in a place of worship without considering the meaning of the act."
In addition to overturning the French verdict, the European judge awarded Bouton 2,000 euros for emotional damage and 7,800 euros to cover court and travel expenses, Katholisch.de reports.
The decision of the European Court is binding on France. The only counter-action the government could take is an appeal to the Grand Chamber. However, this only happens in rare circumstances, and it is unlikely that this will happen, Famille Chretienne writes.
Pro-abortion activism
The European judges sought to condemn France out of pure pro-abortion activism, Grégor Puppinck responded to the verdict, as Famille Chretienne writes. Puppinck is part of the conservative European Centre for Law and Justice, which promotes the defence of human life in the European political field. Puppinck argues that the ruling shows the "double standard of the court", which had condemned an Austrian woman in 2018 for "denigration of religious doctrines" when she pointed out that the prophet Muhammed had sexual relations with a nine-year-old girl.
Altar
A few years ago, another activist of Femen caused much upheaval by jumping almost naked onto an altar in a church in Cologne, Germany. That was reported by Katholisch.de. She was fined for "grossly disturbing the practice of religion."