Norwegian church considers water cremation
04-11-2022
Northern Europe
CNE.news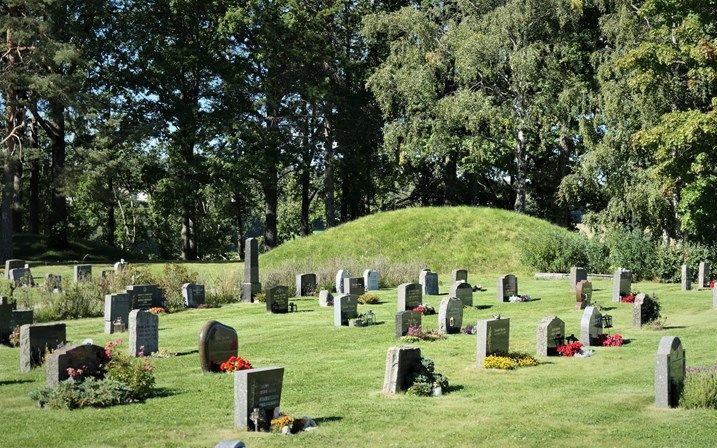 Norway's burial grounds are getting full. Therefore, a local church wants to explore a new burying method: water cremation.
Earlier this year, the Storting passed an amendment to the Funeral Act. The change means experiments with new forms of burial, such as water cremation, are allowed. Now the Trondheim church council of the Church of Norway is considering adopting a new form of burial. According to senior adviser Trygve Jensen, the Trondheim congregation is the first to do so.
The Head of the department for burial grounds in the Trondheim church council stresses to the Norwegian Christian daily Vårt Land that the proposal is not yet for decision within the council. Thus, there is still a long way to go before an application is lodged with the Family Ministries.
Problem
In water cremation, the deceased is placed in a container of water to which an alkaline solution is added. The mixture is then heated to 160 degrees. After three to four hours, the soft tissue of the body has dissolved and can be poured out from the container. The bone remains are crushed and placed in an urn in the same way as with flame cremation.
However, there is a problem with water cremation. While in flame cremation, the coffin is taken directly into the cremation oven; during water cremation, the bodies must be moved from the coffin into a water container. That is not pleasant to look at.
Environment
Runar Frøhmyr, has worked with his company Fusofu to bring this cremation method to Norway. He has an agreement with a company that manufactures plants for water cremation, where he receives a certain share for each sale.
Frøhmyr says he wants to introduce the method in Norway to reduce the pressure on burial grounds in Norway and because water cremation is more environmentally friendly than fire cremation. " It produces zero emissions into the air, and the water that is discharged into the sewer is completely sterile and does not contain human remains, he assures.
According to Frøhmyr, there is great interest in the method. "I don't know of a country in Europe that is not in the process of applying for permission for water cremation."
Archbishop and peace prize winner Desmond Tutu, who died last year, was cremated in water.