Russian Christians call for peace urgently
30-12-2022
Eastern Europe

CNE.news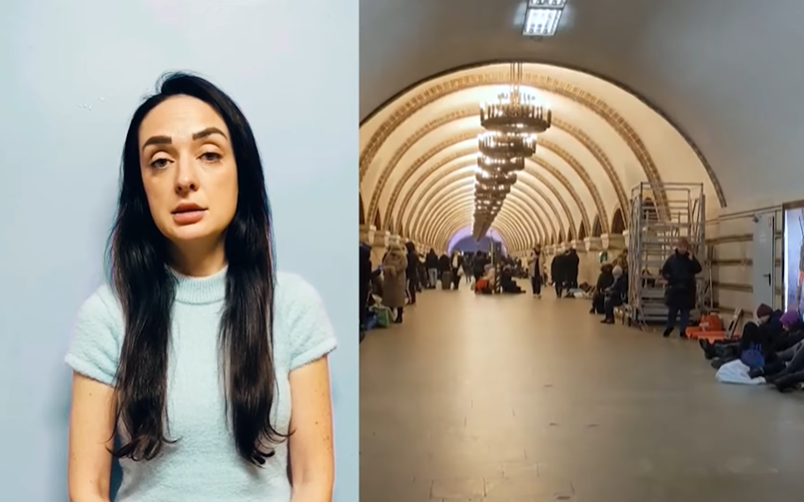 According to their website, christians4peace.com, Christians from various Orthodox, Protestant, and Catholic denominations came together to publish a Christmas Declaration. The declaration contains five points that openly condemn Russia's "special military operation" in Ukraine.
"We believe that Russia's military aggression against Ukraine is a crime against the commandments of God, and its declared moral justification contradicts Christian teaching, as it is poisoned by the desire to rise at the expense of another and thus overcome the feeling of powerlessness and hopelessness," according to the declaration on their website.
The supporters also published a video that explains the current situation in Ukraine and urges Christians to take action.
While we are celebrating here, our brothers and sisters from Ukraine are perishing because of our compatriots," a supporter said in the video.
Many points in the document urge Russian Christians to love their neighbours and not take revenge on others. Among the Bible verses noted in the text: Matthew 5:39, 44 and Exodus 20:13, which summarises the Christian commands of "thou shalt not kill" and "to love your enemies". Point four rebukes the Christian communities that have supported the war. A UOJ article previously reported a quote from Patriarch Kirill of the Russian Orthodox Church, who said that he did not "participate in politics but took human sorrows and pain to the heart." However, Kirill has been criticised by many Christian communities as a sympathiser of the Russian invasion.
"With bitterness in our hearts, we acknowledge the fact that the vast majority of Christian communities in Russia do not consider it necessary or important to raise their voice to intercede for the innocent and denounce lawlessness," it also said.
As solutions, the supporters encourage Christians and their relatives to condemn the war and pray for an end.
"We know that it is scary to oppose the war in Russia today. For this, they can be declared traitors, foreign agents, fined, or imprisoned. We also know that in Russia, which calls itself Christian, calling for peace is punishable by fines and imprisonment. But we, Christians, call to do this for the sake of love for Jesus Christ and our neighbours - the inhabitants of Ukraine," they wrote.