Late Pope Benedict leaves personal testament
03-01-2023
Southern Europe

CNE.news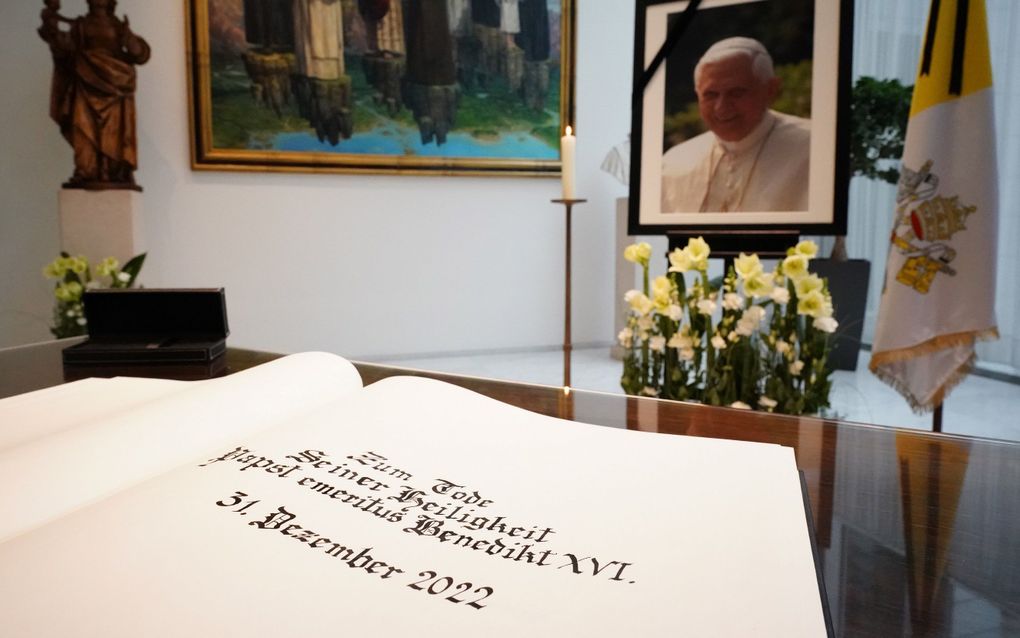 The late Pope Benedict does not write about the Roman Catholic Church in his testament. Instead, he leaves a personal legacy in which he emphasises the importance of faith.
In his testament, published by Swiss Cath, the late Pope thanks his parents and siblings. He speaks about his sister, who served him "selflessly and with kind concern for decades." Furthermore, he points out that his brother helped him to form his opinion and shape his personality, and emphasises the role his parents played in growing his faith.
Abuse
In addition, Pope Benedict wrote about his personal faith, News.orf reports. He referred to "dark and arduous stretches" in his life and pointed out that the Lord had guided him well. During his life, Pope Benedict was criticised for his way of dealing with the abuse scandals in the Roman Catholic Church. Even though he was the Pope who campaigned against these scandals, some people were of the opinion that he had protected some of the abusers. "I sincerely apologise to anyone I have wronged in any way", the Pope added.
He emphasised, furthermore, that faith and science develop and that theological schools come and go, PRO reports. Yet, he points out that Jesus as the Way, the Truth , and the Life should be at the centre of the Church.
Compatriots
Also, the originally German Pope called his fellow Germans to remain steadfast in their faith, Idea writes. He said to pray that the country remains a country of faith. "And I ask you, dear compatriots, do not let your faith dissuade you. Stand firm in your faith. Do not get confused."
The Pope concludes with a call for prayer: "Finally, I humbly ask: Pray for me that the Lord will admit me into the eternal mansions despite all my sins and shortcomings. My heartfelt prayer goes out to all those entrusted to me, day after day."
Office
Pope Benedict already wrote his testament in August 2006. At the moment, he already held the office of Pope in the Vatican. Benedict passed away on December 31 at the age of 95.