The new Dutch ChristianUnion leader is a "pilgrim on the plush"
18-01-2023
Western Europe

Lennart Nijenhuis, CNE.news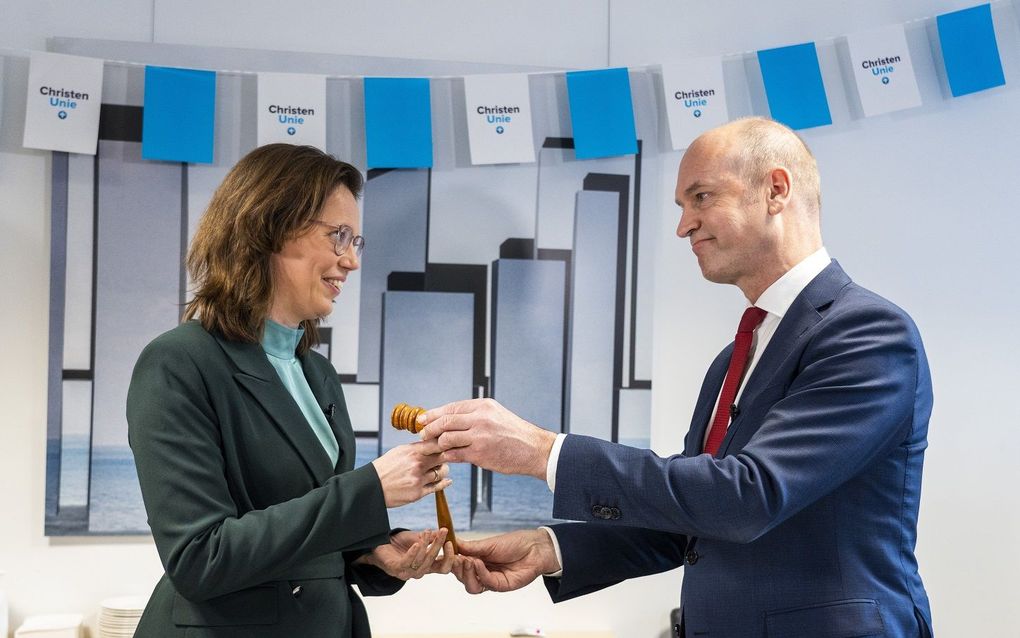 For the first time in history, the Dutch governing ChristianUnion has a female party leader. With Mirjam Bikker, the outgoing Gert-Jan Segers gets a solid lawyer with much political experience as a successor.
On Tuesday, the 40-year-old Mirjam Bikker became the new party leader of the ChristenUnie, or ChristianUnion. She succeeds Gert-Jan Segers, who is leaving the House of Representatives. Bikker is the first woman to become the political leader of the Christian coalition party. That was unlikely 20 years ago.
Although Bikker has been in the Dutch Lower House for only two years, she is an experienced politician. At the age of 24, she went into politics as the ChristianUnion party leader in the city council of Utrecht, the fourth largest city in the Netherlands. She kept that role for seven years. From 2015 to 2021, she was active for the ChristianUnion in the Dutch Senate. In 2021, she made the switch to the House of Representatives. From 2013 until she took office in the Senate, Bikker worked as an assistant to the CU party in the House of Representatives.
Although being a career politician, Bikker claims never having fixated on the party leadership. "Fixating on a moment that may or may not come is best avoided as a member of parliament. The profession is far too fickle for that; we are all pilgrims on the plush."
Lingerie
Bikker got national attention in 2007 when she openly protested against advertising billboards of the lingerie chain Hunkemöller. She called the advertising poster offensive, as it depicted women as 'sex objects'.
It was not long before Bikker found herself in a media frenzy. She was called a prudish Christian and received furious letters. Years later, she said she even received death threats, Dutch daily Trouw reports.
As a lawyer, Bikker stands her ground politically. One of her specialities is the Constitution. She grants dissenters all space but also claims the same space for (conservative) Christians and their organisations. "Freedom of religion and assembly only come into their own if a community can also have an identity. You cannot walk in everywhere and say: I want to belong to this; you step over the fact that I have different beliefs. Neither does a political party want that", the Dutch Christian Daily Reformatorisch Dagblad reports.
Bikker herself outspokenly opposes abortion and euthanasia, but she realises well she lives in a liberal country. Therefore, she mainly opposes further relaxations and is diametrically opposed to D66 and VVD in all medical-ethical discussions.
Saviour
The 40-year-old Christian is grateful for the upbringing she received. "I was emphatically told that it is important to know the Lord Jesus personally as Saviour and Guide." That is something she wants to use in her new role as party leader. "
Christian faith took root in her heart early on: "Even in my teens, I came to a conscious faith. I confessed in the church at 18 with all my heart. I want to follow the Lord Jesus." She also wants to do that in her new role as party leader: "Like Jesus, I want to share my bread and give everyone a place to stay."
The theologians Bonhoeffer from Germany and the Dutch Van Ruler inspire Bikker: "If I want to read a Bible study in the evening, I like to take the latter. He is always original."