Germany's Paragraph 218 on abortion risks permanent deletion
14-02-2023
Central Europe
CNE.news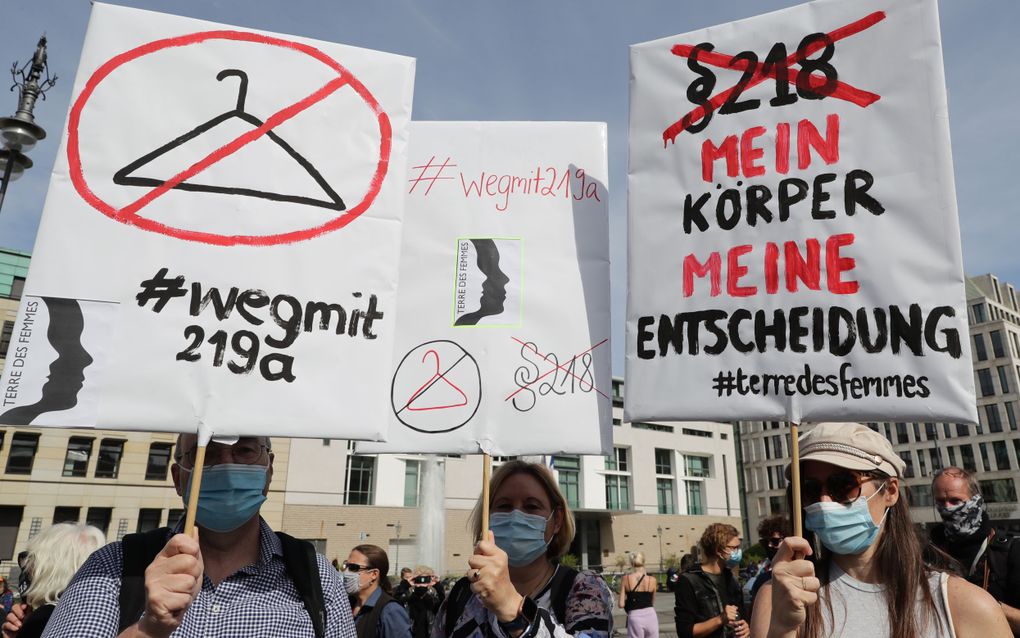 A clause that restricts abortion in Germany's penal code is in danger of being erased.
Leaders from the (Social Democratic Party of Germany) SPD and Greens have announced that they will form a commission to discuss the deletion of paragraph 218. Votes are still in progress when it comes to creating the commission, according to PRO Magazine. Paragraph 218 in the country's Criminal Code outlaws abortions within the country. However, it allows their use in cases of rape, after undergoing counseling, or when a mother's life is endangered by her pregnancy. After approval, a woman can terminate her pregnancy until the twelfth week.
According to the Federal Minister of Justice Marco Buschmann, the commission should be established before Easter and is set to include lawyers and doctors. However, he did not comment on whether they will invite churches or other "social actors". The Evangelical Church in Germany (EKD) has expressed interest in joining the commission but are still waiting for leaders to approve their request.
Perspectives
"In the course of the statement on paragraph 219a, the Council of the EKD signalled its basic willingness to work on the commission and to bring in evangelical perspectives. The EKD has not yet received a corresponding request for participation," a spokesperson said.
Regardless of the commission's verdict, Paragraph 218 is now at risk of being wiped out without replacement. Previously in 1993, the Federal Constitution Court ruled that "prenatal/expectant life" must be preserved. The two paragraphs within the Criminal Code intended to strike a balance between a woman's right to choose in exceptional circumstances while protecting the unborn at conception. In June 2022, the SPD, the Greens, and the Free Democratic Party (FDP) reversed Paragraph 219a, which banned advertising for abortions, according to a Times of Israel report. Under Paragraph 219, any promotion on abortion carried prison sentences of up to two years or a hefty fine. The "Nazi-era" ruling was not enforced until recently when authorities began to fine doctors who advertised their abortion services on the internet. Among the doctors prosecuted were Kristina Haenel a GP in Western Germany and two Berlin gynecologists, Bettina Gaber and Verena Wayer, who were given fines amounting to thousands of Euros.
Restrictions
Now, all eyes are set on removing Paragraph 218. Despite the SPD and Greens' moves in removing abortion restrictions, Nicolai Franz, who acts as the editor-in-chief of PRO Magazine, believes that a permanent deletion would be unconstitutional.
"So, if the federal government wants to continue to lend a hand to the protection concept, it will have to at least enact a similar law elsewhere. But the protagonists in this question do not want that. In short: A deletion of the abortion paragraph without replacement would be clearly unconstitutional. And you don't need a commission to recognize that," he said in his opinion piece.
Incompatible
However, if the commission does decide on a permanent reversal, a spate of legal challenges is set to follow. The state of Bavaria says that it will file a lawsuit if the commission agrees to delete Paragraph 218 from the Penal Code. According to PRO, Bavaria's government will also appeal to the Constitutional Court if necessary. Bavarian Social and Family Minister, Ulrike Scharf, says that such a deletion is "incompatible" and "unconstitutional" in protecting the unborn.
"We stand to protect mother and child. An abortion ends life," she said. And in the event of a removal, "I will do my utmost to ensure that the judges in Karlsruhe review the federal government's new law, she said to Bayern media group, which was quoted by PRO.
Self-determination
Despite Bavaria's attempts to keep Paragraph 218, Federal Family Minister, Lisa Paus, insists on keeping it out of Germany's Criminal Code.
"The minister rightly states that the penal code is not the right place to regulate abortion. An abortion is not a crime, which is why paragraph 218 of the Criminal Code violates the human right of women to physical self-determination. A deletion of the paragraph within the meaning of the right of self-determination for pregnant women is therefore long overdue," she said in a Humanistischer Pressedienst (HPD) report.
Assunta Tammello, chairwoman of Munich Association of Freedom of Thought also said to HPD that paragraph 218 "patronises women and has challenged her opponents with the following: "How can it be that the woman's health, her wishes in life, their life opportunities are completely ignored? How can it be that the procreating man does not appear in paragraph 218?"
As reported in the Times of Israel, approximately 100,000 abortions are carried out in Germany every year, although that number has dropped in recent years.