European far-right leaders agree in Madrid despite differences
31-01-2022
European Union
CNE.news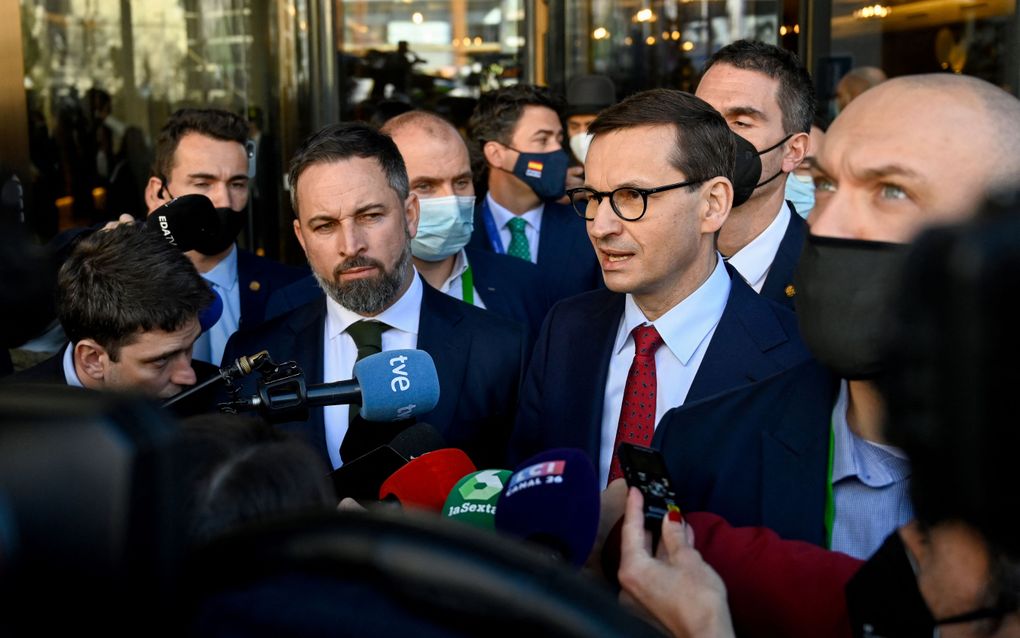 During a meeting held in the Spanish capital Madrid, nine far right and nationalist European leaders have agreed on a "roadmap" for a patriotic Europe. Nevertheless, unity remains fragile.
In a joint declaration approved on Saturday, the nine leaders focused on Russia's military build-up on the Ukrainian border. They pledged to "work to ensure that the nations of Europe act in solidarity in the face of the threat of external aggression", Euractiv reports based on Agencia EFE. "Russia's military actions on Europe's eastern border have brought us to the brink of war," they stressed.
"Solidarity, determination and defence cooperation between the nations of Europe are necessary facing such threats," the joint document reads. It also calls for each EU nation to have a "strong and united voice" to preserve peace, territorial integrity, and borders' inviolability.
Anti-Russian
Participants of the meeting included Hungarian Prime Minister Viktor Orbán, his Polish counterpart Mateusz Morawiecki and Marine Le Pen from France. The summit was organised by Spain's far-right Vox party, the third political force in the Spanish parliament.
Despite the joint declaration, unity is fragile, and divisions are lurking. Unlike his Polish counterpart, Orbán has maintained good relations with Russian President Vladimir Putin and has been a vocal opponent of EU sanctions against Russia over the annexation of Ukraine's Crimea region.
In the run-up to the meeting, the Polish Prime Minister's party had already come under fire from the opposition in its own country for building relations with leaders sympathetic towards Russia, particularly amid the current situation around Ukraine Notes from Poland writes. Poland's ruling Law and Justice (PiS) party is known to be decidedly anti-Russian.
European Union
There was more unanimity about the European Union. In their joint statement, the right-wing leaders pledged to "protect Europe from imposed ideologies and the anti-democratic drift leading to its downfall", Notes from Poland reports.
They criticised the European Union's "disastrous" migration policies and promised to "defend Europe against external and internal threats". There was also a condemnation of "the politically motivated attacks by Brussels against Poland and Hungary" and a pledge to "defend the primacy of national constitutions over European law".
The participants – whose parties are currently spread across different European groupings – also declared that they would seek to "join forces on the abovementioned issue in the European Parliament".
Christian values
In a meeting with Le Pen on Saturday, Orbán also called for more cooperation, Hungary today writes. The two politicians agreed that millions of European citizens who hold traditional Christian and national values are left without proper political representation in the European Union. It would be essential, they added, for Europe's right-wing parties to forge close cooperation.
The nine parties present in Madrid on Saturday and Saturday met for the first time in Warsaw in December 2021.