Mother's column: Hanging up the laundry is a pleasant job to do
19-03-2022

Neline, CNE.news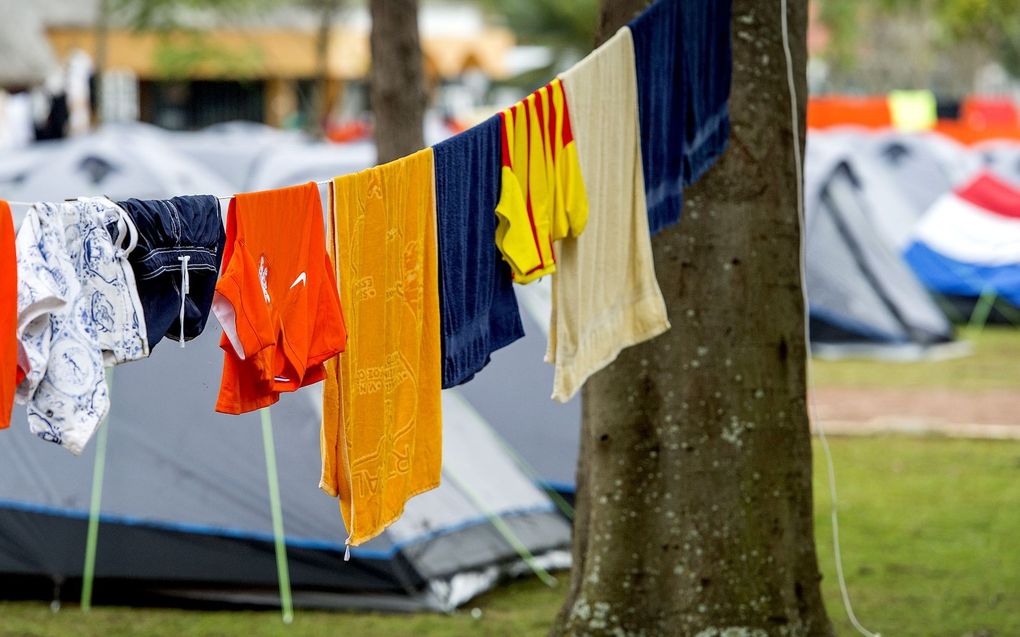 While hanging up my laundry, I realise that it is a pleasant job to do. You can really make something beautiful from it.
I hang my dishcloths sorted by colour, and the underpants are soon fluttering in the wind, perfectly sorted from big to small. But consider ironing... That is definitely not my thing.
Neline is married and the mother of five: Martha (8), Abel (6), Jolijn (5), Reinout (3) and Sifra (0).
Some mothers really enjoy it: nicely ironing for an hour and in the meantime listening to a sermon from last Sunday or so. That sounds quite attractive. But in my house, four little children roam around. They are of the sort that cannot play quietly in the playpen for more than five minutes. And of the kind that sees ironing boards as climbing frames and any loose swinging cable as a liana. Ironing then becomes a challenge, keeping your mind focussed on a sermon even more.
But also, during the rare moments that everyone is gone, I will not choose voluntarily and happily for ironing. The simple reason: it is a chore that can easily be postponed for one more day. Just try that with emptying the dishwasher, cooking meals or hanging up the laundry.
In addition, Jan and I are blessed with mothers that regularly ask whether they can do something for our household. Cleaning up a closet or room I would rather do myself, but I am glad to hand over the wrinkled laundry. Once, when I was looking at the ironing, in a fit of a nesting urge, Abel even astonishedly noted: "You are a grandma too now!"
Many textiles can go without ironing, I discovered. Life is much easier if you don't buy greaseable fabrics and are not too critical.
That way, it can happen that my basket with ironing does not even overflow when my mother asks me again: "Can I do something for you?" A half-empty basket at least suggests that my last ironing was no longer than half a week ago, I think satisfied. However, I cannot find the iron at once is a little suspicious. And the layer of dust I have to sweep away before I hand it over to my mother is, of course, writing on the wall. But when Abel comes to look at the pile of ironed clothes, I definitively fall through the trap. "Mama!" he calls out excitedly. "Look at this shirt! I didn't even remember it ever existed!"