Weekly column from Finland: Overcoming prejudices at summer festival
15-07-2022
Christian Life
Sari Savela, CNE.news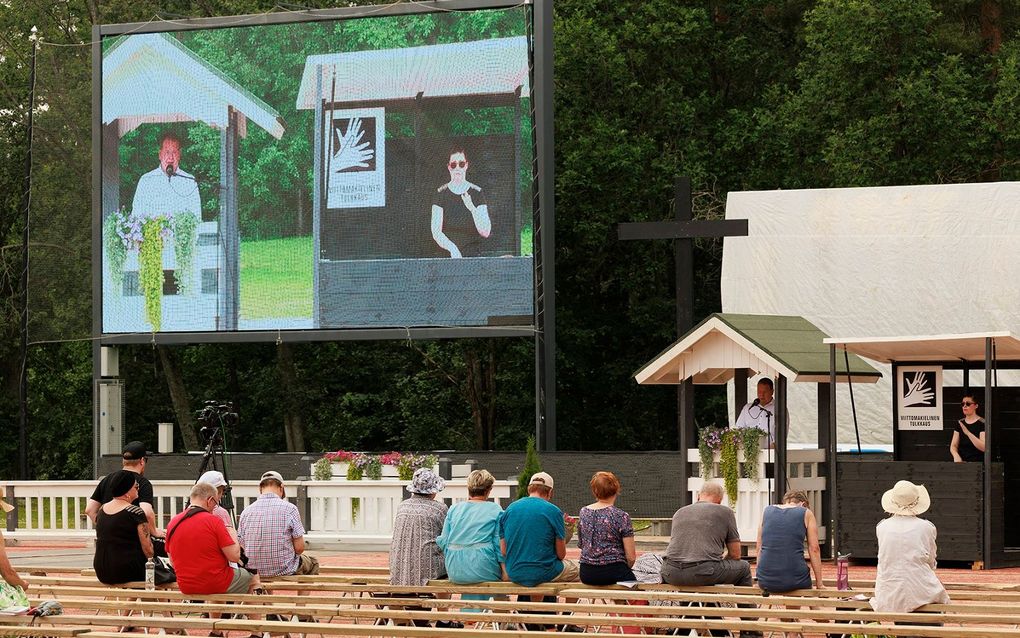 What would the Finnish summer be without spiritual summer festivals? There are plenty of them to suit all tastes and styles.
The most prominent Christian summer festival attracts almost 100.000 attendees every year. After a three-year break because of the Covid pandemic, the festivals are held as usual.
Nevertheless, there are some indications that attendance will not reach the levels seen before the crisis. For example, five spiritual summer festivals were held during the first weekend in July in different parts of Finland. Attendance at all of them was below target. The drop in attendance was thought to be because of the intense heat, fear of corona infection, and the possibility of participating in the events remotely.
Personally, I think that the overlap of several celebrations reduced attendance. Although many Christians are probably loyal to their own familiar summer festival, several Christians also attend different happenings in different years.
Good picture of the spiritual landscape
My attendance at Christian summer festivals has been more occasional than regular. I lack the motivation that causes me to return to the same summer festivals year after year. Or, more accurately, I am rooted in summer events. My roots are deep in the soil of marriage ministry. For almost 20 years, I have been attending marriage camps with my husband. We have been participants, group leaders, and lecturers. Those involved in Christian marriage work are the tribe to which my spouse and I belong and where we experience a sense of community.
Although spiritual summer happenings are not a part of our summer program every year, I have a quite extensive experience of Finnish summer happenings organised by various organisations and denominations. I have attended almost all regular Christian summer festivals at one time or another. During these summer festivals, one can get a good picture of the nature of the Finnish spiritual landscape.
Revivals in history
In Finland, we have had five big revivals in history within the Lutheran Church, the state church in Finland. Nowadays, the remains of those revival movements are established organisations that influence the Lutheran Church. They have different theological emphases. Some are more liberal in their interpretation of the Bible; others are more conservative.
Besides these Lutheran revivals, the waves of other revivals like the Pentecostal revival have also influenced the Finnish spiritual atmosphere.
Attending a liberal summer festival
This summer, I joined the Herättäjäjuhlat Festival in Joensuu, eastern Finland, for the first time. The festival always takes place in a different location. I must admit that I have prejudices against this Finnish religious movement, Awakening, that organises the Festival. I consider the movement quite liberal theologically, and I don't think I'm entirely wrong about that, even though there are certainly people within the movement who think differently.
However, there is, for example, there is widespread support for same-sex marriage in this movement. This was also evident at the summer festival I attended, where the program included a special event for rainbow minorities. Such events would hardly be organised at many other Christian summer festivals. It should be noted, however, that same-sex marriage is also widely supported within the Lutheran Church, although officially, the Church does not approve it.
The program of The Herättäjäjuhlat Festival consisted mainly of short talks and the singing of old Hymns of Zion. One regular festival attendee enlightened me that hymn singing is prayer. Appropriate hymns can be good prayers. After all, many hymns have powerful and deeply spiritual words.
Understanding different views
Overall, The Herättäjäjuhlat Festival was a good experience. There were some great events. I particularly enjoyed the high-quality concerts that were part of the program.
By attending the Revival celebrations Summer Festival, I gained a better understanding of the thinking of that old revival movement. Sometimes it is good to expose yourself to different thinking. Especially for Christians, it is essential to understand those who think differently and express their faith in different ways. After all, there is only one Christ Who is the head of the body, which is the church (Col. 1:18).