Three largest churches in the world call for climate saving
17-09-2021
Central Europe
RD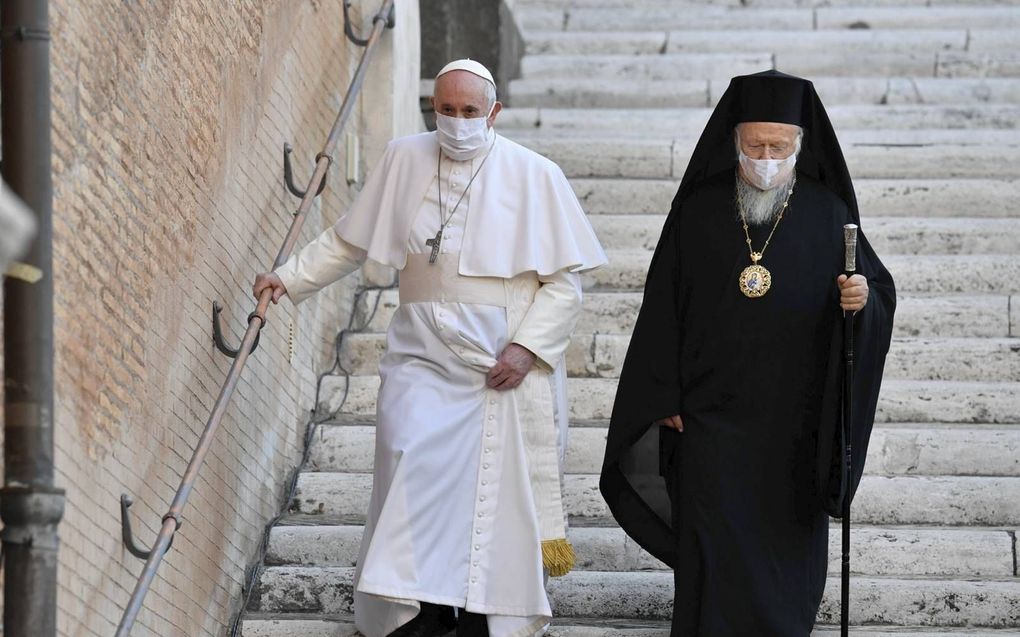 The leaders of the three largest denominations in the world have appealed to the world to save the climate.
"Hear the cry of the earth," Pope Francis, Eastern Orthodox Patriarch Bartholomew, and Anglican Archbishop Justin Welby wrote in a "joint statement for the protection of creation."
It is the first time in history that the three church leaders have joined forces to tackle the climate crisis. Collectively, their churches number about 1.8 billion members.
In their statement, the leaders write that "technology offers new opportunities for advancement, but also the accumulation of unbridled wealth. Many of us behave in ways that show little concern for other people or the boundaries of the earth."
According to the three clerics, biodiversity loss, environmental degradation, and climate change are "inevitable consequences of our actions, as we have used more of the earth's resources than it can bear."
Sacrifices
This behaviour has also led to great inequality and injustice. "The people who suffer most from the catastrophic effects of the misuse of the Earth are the poorest people on the planet, who have contributed the least to those effects."
Church leaders call on everyone, regardless of faith or worldview, to "listen to the cry of the earth and the poor, examine their conduct, and make sacrifices for the good of the planet that God has given us.
Now, they say, it is time to "repent, turn, and go in the opposite direction. We should pursue generosity and honesty in the way we live, work and use money, rather than selfish gain."
For the sake of future generations, we must choose to "eat, travel, spend, invest and live differently, thinking not only of immediate interest and profit but also future benefits," the leaders said.
They call for working together for a future based on the common good. "Together, we can share a vision of life in which everyone thrives. Together we can choose to act in love, justice and mercy. Together we can move towards a fairer and more fulfilling society in which the most vulnerable take centre stage."
The spiritual leaders also call to pray for the heads of government who will meet in Glasgow in the autumn for a new climate summit.
The statement can be seen as a temporary climax in the church's call to combat climate change. Caring for God's creation is a spiritual mission that requires a response of devotion. This is a critical moment. The future of our children and the future of our common home depends on it.
This article was previously published in Dutch daily Reformatorisch Dagblad, on September 9th, 2021.