Children often helpless against smartphones
10-09-2022
Christian Life
Johannes Blöcher-Weil, PRO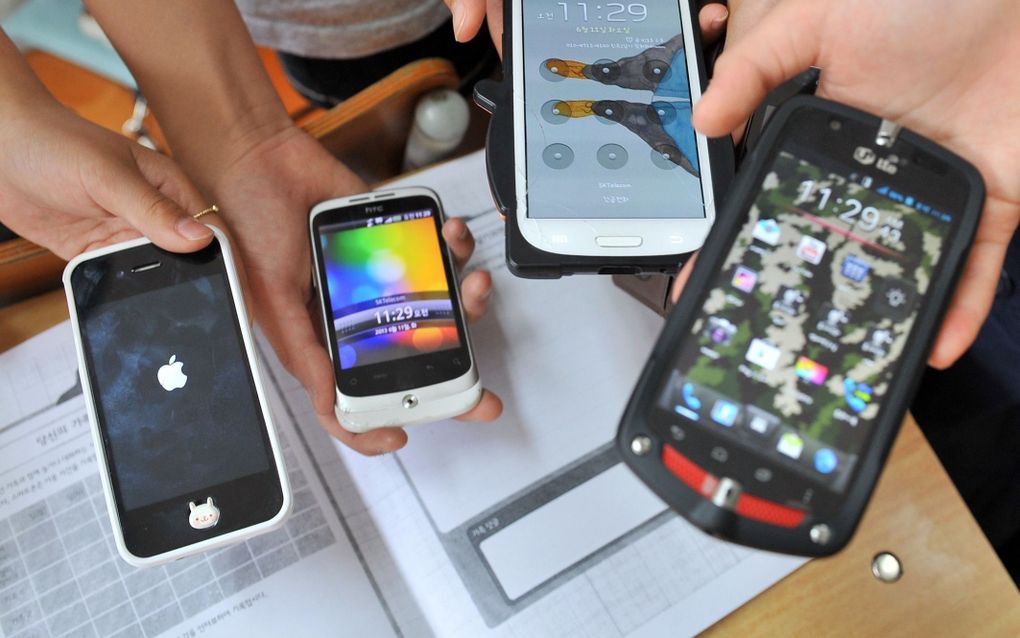 For many children, owning a smartphone is self-evident. How to deal with the device is often a hot topic in their upbringing. Educators and therapists recommend not letting children look at screens too soon.
From what age and to what extent should and may my child use a smartphone? This is an ongoing issue in many families. The solutions are very different. Scientist Fritz Weilharter claims in his new book that children and adolescents who use a smartphone as late and as reduced in time as possible can develop talents and abilities that will make them part of a kind of new elite in their future lives.
Christian educationalist Eberhard Freitag promotes a culture of digitalisation. Together with his wife Tabea, he has been running the specialist media addiction centre "return" since 2008, where they advise or provide therapeutic support for people with problematic media consumption. The crux for Freitag is that adolescents have a level of media and content at their disposal that does not correspond to their personal maturity level. In the non-digital world, parents protect their children from dangerous places. He would like to see this behaviour in the digital space as well.
The scarce resource of attention
Freitag pleads for young people to only get a smartphone from the age of 14. "From this age they can be held accountable." Before that, he is cautious with children having their own mobile phone: "With the claim to ownership, the children make a claim to use according to the motto: my smartphone – my rules, and parents can only intervene with difficulty." An alternative for him are family smartphones, which children are allowed to use at certain times. Many apps popular with children and young people are programmed in such a way that they bind attention: "And that is a central and scarce resource."
Weilharter is also very critical of the "computer in your pocket". Smartphones are not bad per se, but the algorithms and their effects should be treated with the utmost caution. Above all, social networks create an illusion of social inclusion, to which children are helplessly exposed.
Many parents are also worried that their child will become an outsider without a smartphone. However, the father of four daughters, former high school principal and psychotherapist points to possible massive negative effects on physical, social, mental and emotional health. The younger the users, the more severe the damage could be. Social networks influence individual perception and personal truth-finding. Nearsightedness, muscle tension or sleep disorders can be the consequences of frequent mobile phone use.
Weilharter calls for a ban on mobile phones in schools. Screens should only be used when it comes to acquiring digital skills for future professional interaction. Playing in a groups, sports, creativity and nature experiences are instead sensible alternatives for child development. Children without a mobile phone are more creative, curious, willing to perform and fitter.
Freitag does not rule out the possibility that sometimes children without smartphones become outsiders, but there are often other factors for this. The digitalisation of the school brought additional terminals into the house; school related use mixed with private consumption. Although the government can set up rules, the protection mandate remains with the parents. Adults will have to win the hearts of their children. This also means taking time for their worries, fears and needs. Parents should accompany children and, above all, be interested in what their child is fascinated by online, and which needs the digital world satisfies. "Then parents can also understand why it hurts their children, if they pull the plug in some situations."
More opportunities for the non-digital world
It often takes less effort to meet a child's immediate emotional needs digitally than in real life. And yet Freitag and Weilharter are advocates of giving the real world greater opportunities again. In the daily routine, there is a need for screen-free times, both for the individual and for the entire family.
Freitag would like parents to be guided by the developmental stage of the child when asking about the smartphone. Weilharter has mixed feelings when looking at the future. He calls for clear political rules for non-digital schools, training for parents and campaigns for the longest possible childhood without digital devices. Instead, sports and creative activities as well as social initiatives are necessary and in demand. "The 'repairs' of the effects on digitally-disordered and conditioned people will not only burden society financially, but also socially," he explains. Therefore, parents should set clear and loving boundaries and be a role model in social responsibility for their children.
This article was translated by CNE.news and published by PRO on Augusts 22, 2022