"Financial interests make transgender movement successful"
03-10-2022
Western Europe

CNE.news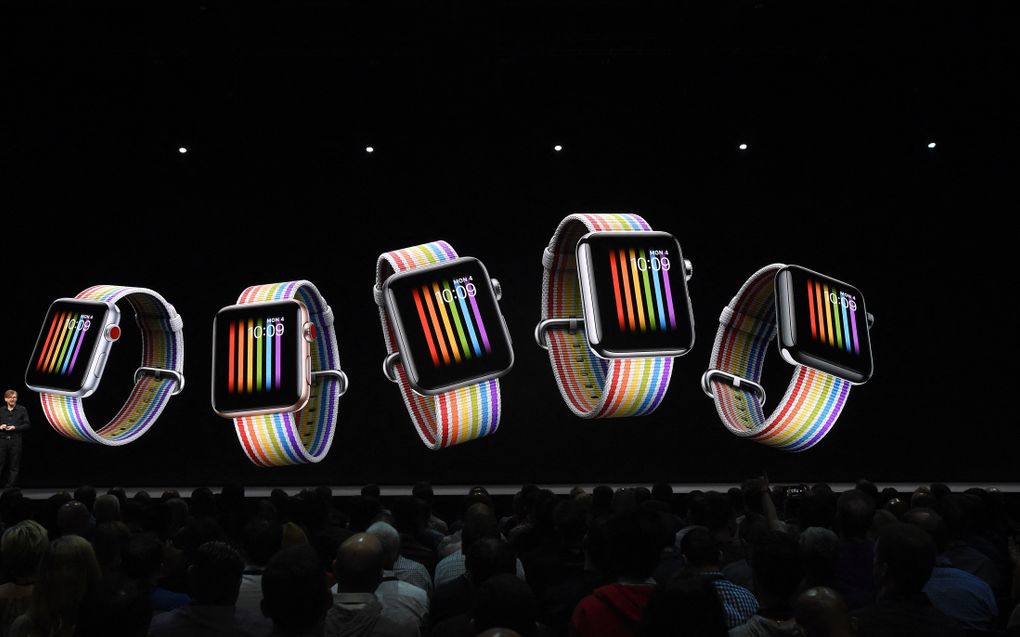 The transgender movement is successful because large businesses see the trans child as an effective marketing product, journalist Pauline Quillon says.
While other social movements, such as the feminist waves and the lobby group for same-sex relationships, took decades to develop, the transgender movement gained ground in no time. The right to self-determination, especially for minors, is a global phenomenon, Pauline Quillon says to Famille Chretienne. She knows the topic well, as she wrote a book on it, called "Enquête sur la dysphorie de genre. Bien comprendre pour aider vraiment les enfants" in French, translated as "Gender Dysphoria Survey. Understand well to really help children."
"The transgender movement responds to an explicit desire of international organisations", she states. Already in 2006, human rights experts signed the so-called Twenty-Nine Yogyakarta Principles. The Principles are meant to be standards that all states should ideally adhere to regarding sexual orientation and gender.
Today, these Principles serve as a moral compass and legal reference, even though they lack a mandate, Quillon says. In 2017, the group expanded the principles with an article that obliges states to accept legal gender change at any age and protect children's right to self-determination. That also includes the duty to ensure schools provide safe restrooms for trans children.
Open Society
According to Quillon, one of the most prominent supporters of the transgender movement is the Open Society Foundations. The Open Society strongly advocates for the right to self-determination of trans people, including children. It invests millions of dollars in NGOs, political parties and international institutions that propagate transgender rights.
Furthermore, Quillon warns that this organisation has infiltrated the European Court of Human Rights, referring to a study of the conservative Christian NGO, the European Center for Law and Justice. Research showed that 22 out of the 100 judges of the Human Rights Court are linked to the Open Society Foundations.
Ultra-capitalist minority
Financial motives play a crucial role in the large donations of money to the trans movement, Quillon argues. "The trans lobby does not appear to emanate from an oppressed minority, but rather from a small ultra-capitalist minority who may find financial interest in promoting the transgender ideology and trivialising transformation of bodies by surgery and chemicals", she says to Famille Chretienne. "The trans child is presented as the new hero, the new conqueror of identity."
According to Quillon, self-realisation is ideal in modern societies, and the transgender movement connects to this quite well. "Many brands highlight this epic of self-conquest by celebrating its courage. But these fairy tales do not mention the difficulties, the sufferings and the imperfections of the physical transformation of sportsmen and models."
Quillon says that companies find it attractive to combine the pursuit of profit with the defence of minority rights. "Combining business with pleasure, defending the good while making business profitable", she explains, adding that the trans child is a model that sells quite well because it fascinates people. "And another benefit is that it allows brands to enhance their image by giving themselves a guarantee of progressivism."
Renewed relationship with the body
Yet, the transgender movement is not only driven by financial interests, Quillon says. She thinks it also aims at transforming the public way of thinking. "It serves as a new cultural and intellectual framework, based on a completely renewed relationship with the body."
Ultimately, the whole debate about self-identification is about the ultimate demand for absolute freedom. "In transgenderism, the body is a material that can be modelled at will. The mind imposes its law on the body. Having become a mouldable material, freed from its sexual condition, it is no longer the place of any limit or frustration."
The ultimate danger of transgenderism is that people become dependent on machines and industries that produce the hormones needed to maintain their bodily appearance. "People trade their limit for their autonomy. The body is no longer sacred but potentially delivered to the market."
Emotional blackmail
The French Judith experienced how quickly one can be pulled into the transgender ideology and how strong the pull towards gender reassignment can be. She said so in an interview with Famille Chretienne.
As a child, she felt different from others. She was diagnosed with autism, but that did not solve her discomfort. Instead, she started to search on the Internet for people who understood her. Thus, she ended up on transgender forums. "They were places where I could talk freely about gender identity but also about the problems caused by my autistic traits, my difficulties in social relationships, my depression. These people were going through the same thing", she explains.
However, the downside to these online communities is that they place emotional pressure on their members. "There is real emotional blackmail in the trans community", Judith says. "We hammer home this idea that the only treatment for gender dysphoria is a physical transformation."
Because her mother was careful not to let Judith transform too quickly, she had some more time to think about her decision. That led her to see the negative sides of the transgender community. For example, it bothered her that men who identified as women behaved inappropriately towards minors. Furthermore, she was annoyed that the community was aggressive toward those not belonging to it. "It bothered me that people yelled at them for saying "transsexual" and not "transgender."
Eventually, Judith read about people who stopped their gender reassignment, and she recognised herself in them. "I realised that I really had the typical profile of the trans-identified woman who ends up detransitioning: neuro-atypical, autistic or ADHD, with an eating disorder, often anorexia, bisexual or lesbian, socially isolated, who does not recognise herself in female roles."
In combination with the business of going to college, work and other things to deal with, Judith decided not to go for gender reassignment. "I ended up enjoying being a woman."
She says she regrets not having had access to someone to tell her about her changing body in puberty and give her more realistic standards of femininity. "It is not normal to be in great discomfort when you are a girl and do not meet beauty standards. It is indispensable to talk about these symptoms and not look for an easy escape as trans identity may seem to be."