Red lights show support for persecuted Christians worldwide
14-11-2022
European Union

CNE.news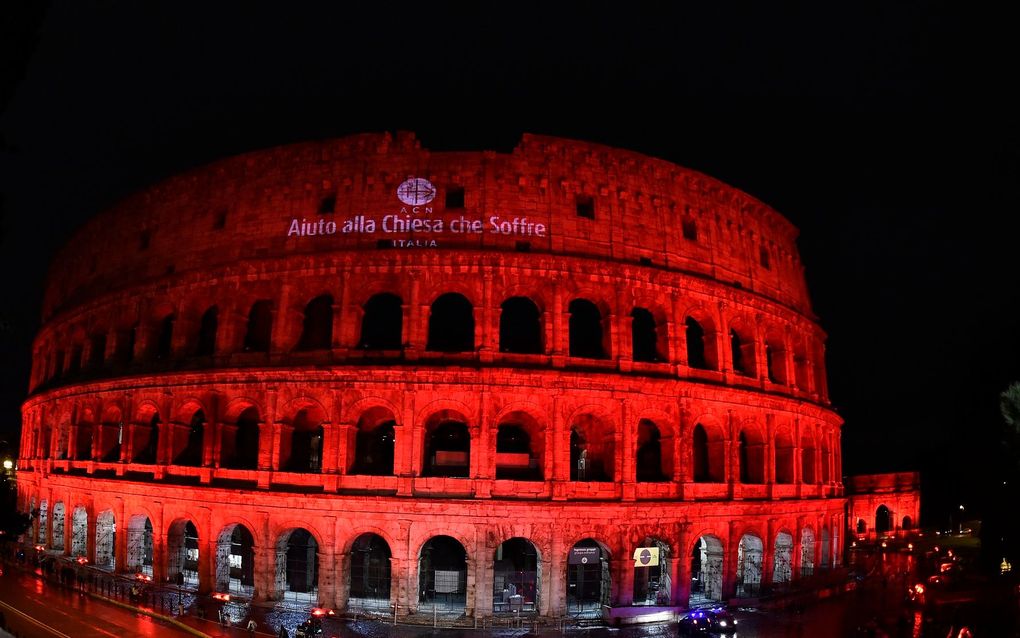 Next week Wednesday, some buildings may be illuminated with red lighting. That means they show support for persecuted Christians worldwide.
Red Wednesday is an annual event that takes place on November 23 this year. By illuminating buildings with red lights, the initiator behind the campaign, "Church in need", wants to draw attention to the fate of persecuted Christians, PRO reports.
According to the German news website, currently, 116 buildings participate in the event. For example, churches, cathedrals or public buildings are suitable for this purpose.
The Colosseum, the Sacre Coeur Basilica and the Trevi Fountain have been illuminated in recent years with red lights.
Silent
Joachim Herrman, the Bavarian Minister of Interior Affairs in Germany, calls people to speak out about the persecution of Christians because of their faith. That was reported by Idea on Monday. People who show solidarity with persecuted Christians "fill the Gospel with life", he stated during the "Rally for Religious Freedom" on Saturday. That day was also the World Day of Prayer for Persecuted Christians.
According to Herrmann, persecution of Christians continues to intensify worldwide. "It is underestimated and kept silent", he stated.
Solidarity encourages persecuted brothers and sisters in faith to remain steadfast in their faith. That is what the Open Doors director, Markus Rode, said, as reported by Idea. According to the director, Christians worldwide would be very encouraged in churches in Germany, for example, would gather publicly and show their support.
Remorse
German Protestants also have a Day of Repentance and Prayer on Wednesday. The day's main aim is to show remorse for sin and return to believing in God, PRO writes. The day is always celebrated on the same date in Germany.