Ancient church in Germany deliberately set on fire
15-02-2023
Central Europe

CNE.news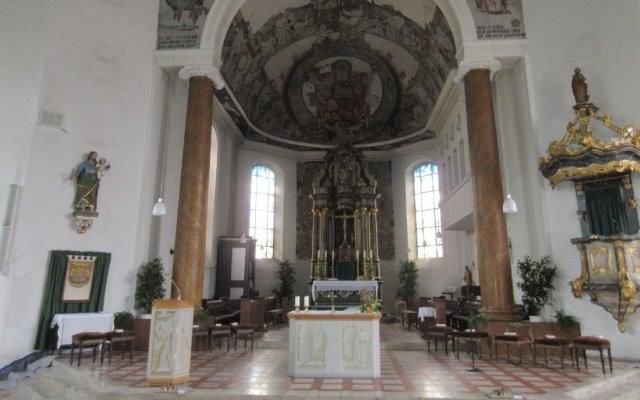 The Church of the Exultation of the Cross in the German town Wissen was targeted by an arson attack. The fire damaged the thousand-year-old building severely.
Last week, early in the morning, smoke was detected coming from the church building that belongs to the Archdiocese of Cologne, Catholic News Agency reports.
It seems that the fire did not start by accident. Stefan Deipenbrock, head of the fire department of Wissen, says to Rhein Zeitung that the back door of the Church was smashed with heavy stones. "When two firefighters teams explored the church, they discovered a fire on the high altar."
High altar
Even though they could extinguish it quickly, large parts of the interior suffered under the fire. The 17th-century high altar suffered in particular, and a carpet that was more than 200 years old was destroyed as well. The parish also lost some recently restored paintings.
In the meantime, the perpetrator was arrested by the German police.
Perpetrator
Pastor Martin Kürten is upset by the fire. "A piece of home was destroyed for the people", he says to Domradio.
According to Kürter, the perpetrator is a single person, a man of 39-year-old that lives somewhere in the surroundings. About his motives, nothing is known yet. "What is scary is the determination and brutality with which they acted", says the pastor. At the same time, he hopes that "the interrogation of the perpetrator will give answers to questions about the motives. The question that many are now asking is why does someone do something like this."