How does the French porn blocker work?
21-02-2023
Western Europe
Mark Wallet, RD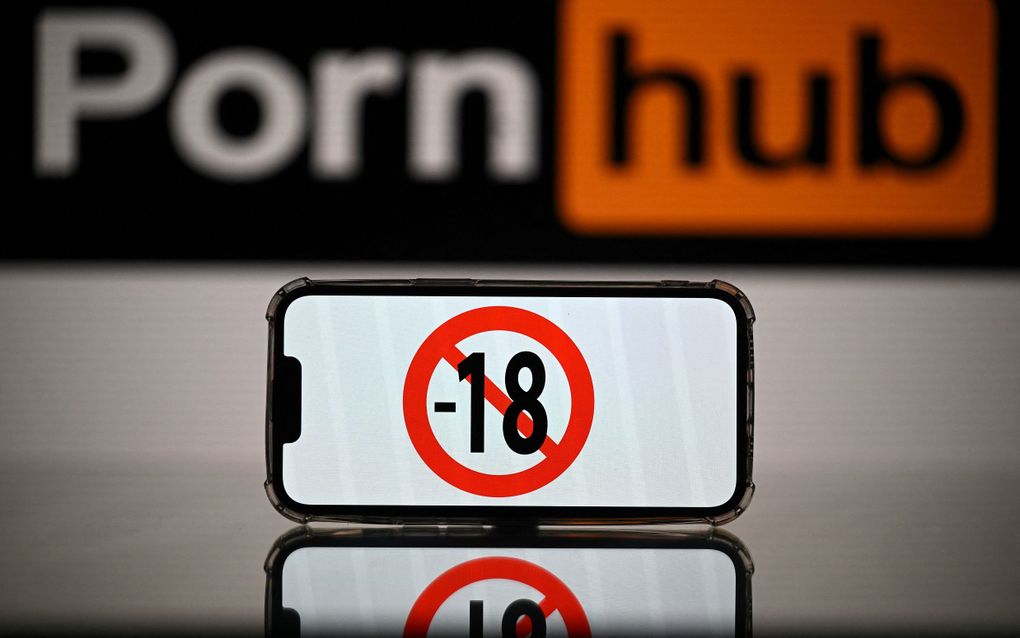 France wants to block porn sites for children and young people under 18. An experiment will start in March, requiring site visitors to identify themselves with a digital certificate.
A gross scandal. French Deputy Minister of Digital Affairs Jean-Noël Barrot uttered those words in response to the fact that a third of French children under 12 have already been in contact with porn sites. Among children under 14, the figure is as high as two-thirds.
By law, it is forbidden to show such materials to children, the minister underlined in an interview with channel France Info on 9 February. On 30 July 2020, French MPs adopted provisions explicitly requiring porn site hosts to ask visitors about their age.
What is prohibited by law can be punished. But it is not that simple with this offence. The hosts of the websites argue that they cannot be sure whether a visitor is of age. Many porn sites do ask visitors for their age, but simply clicking that you are 18 is enough to get access. The French state has since filed lawsuits against five websites that failed to do even this simple check.
Promise
However, Barrot now promises that "2023 will be the year our children can no longer access porn sites". At a hearing in the French parliament this week, he reported that the solution had been found in an anonymous digital age checker. If it proves effective, porn sites will be required to install it from September. The sites will be banned if they refuse or fail to do so.
A group of companies will start testing the age verification at the end of March. The idea is that internet visitors can request digital age proof from an independent body. This digitally stored age proof will allow adults to access porn sites but could also be used for other adult websites, such as gambling sites or online alcohol sales.
Barrot clarified that this verification method works the same way as a bank's verification when buying a product online. The only difference is that anonymity is "doubly" guaranteed here. The body issuing the age proof cannot verify what it is used for, and the operator of the porn site has no access to the personal data behind it.
French digital privacy watchdog CNIL advised the government in the search for the digital blockade.
Search
The French government has long argued that children deserve better protection from pornographic material on the web. President Emmanuel Macron announced in 2019 his intention to oblige providers to equip computers with parental control by default. "We don't take 13-year-old children to a sex shop either," he said at the time.
However, legal obstacles such as freedom of expression and technical difficulties hindered any effective action for several more years. The same is true in the UK, where Prime Minister David Cameron proposed a porn block for minors as early as 2013.
According to Barrot, France is the first country in the world to now introduce digital age verification for porn sites.
This article was translated by CNE.news and published by the Dutch daily Reformatorisch Dagblad on February 18, 2023