Thousands of Eastern-European Jews move to Israel
23-02-2023
Eastern Europe

CNE.news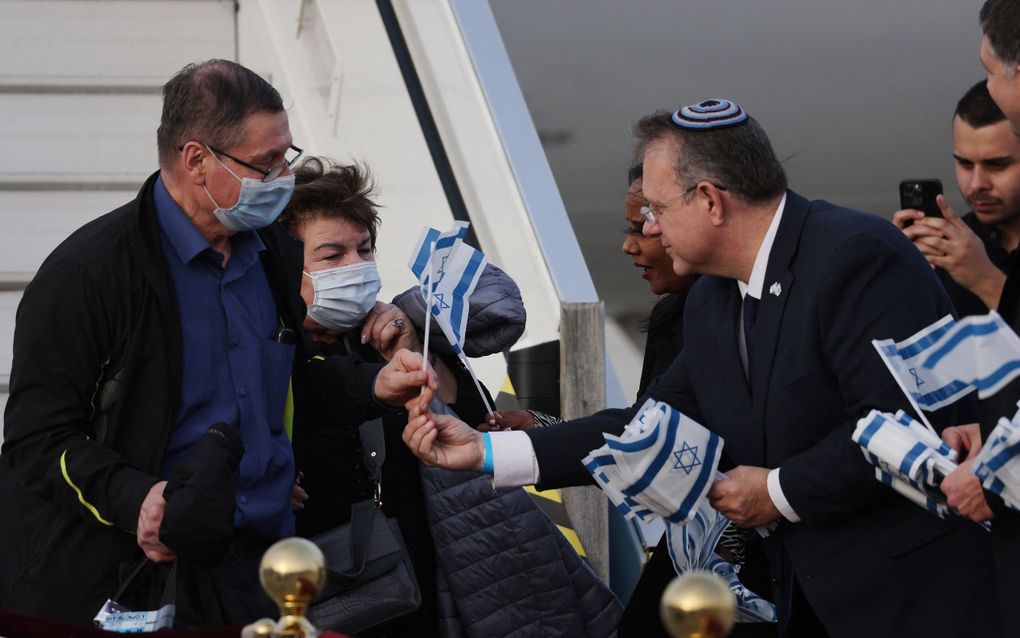 Since the Russian invasion of Ukraine started, thousands of Jews have left Ukraine, Russia and Belarus and gone to Israel.
Statistics from the Knesset, the Israeli government show that since February 24 last year, in total 41,813 people have left Russia, 13,490 left Ukraine and 1,990 immigrated from Belarus to Israel. However, 32 per cent of them, 18,149, are not currently residing in Israel. In addition, 138,231 people from Russia, Ukraine and Belarus entered the country under a different status than immigrants. The large majority (90,221) came from Russia. Currently, 77 per cent of this non-immigrant group has left Israel already.
According to Dagen, the number of Jewish immigrants from Russia, Ukraine and Belarus has doubled compared to the pre-war year 2021.
Missiles
Veronika Melnyk and her family belong to the Ukrainian Jews who have left for Israel. In an interview with Dagen, she says Israel had not been in her thoughts before the war. "But now we see our future here; it is not safe for us to return," Melnyk says. She and her family fled from Kyiv at the beginning of March when missiles almost hit their home. "We only managed to get two bags of clothes for the children." They now live in Rishon Lezion, close to Tel Aviv.
Even though air raid sirens are heard in Israel every day as well, Melnyk is not afraid. "It is different here, there are shelters, and people know exactly what to do when there is an attack. We feel safe here."
Financial support
Immediately after the war broke out in Ukraine, Israel started "Operation Homecoming", with 18 aid centres for refugees in Ukraine and neighbouring countries.
Israel is welcoming Jews to the country heartily. The State offers financial support, housing allowance, health care and language courses to help people adapt to their new home. At the same time, the State is criticised for not being as welcoming to immigrants without Jewish roots.