German website launched for gender-doubting girls
09-03-2023
Central Europe

CNE.news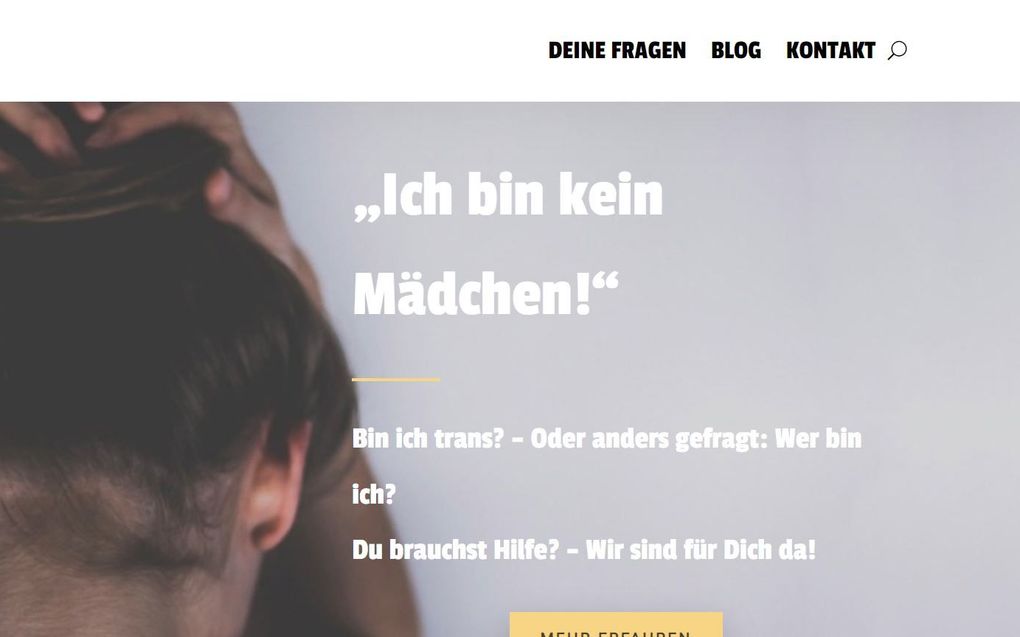 German girls who doubt whether they are genuinely female can now find advice on a new website. It aims to offer scientific guidance to minors who reject their biological gender.
""I'm not a girl!" Am I trans? Or, differently: Who am I? Do you need help? - We're here for you!" That is how the website Kein Mädchen (Not a Girl) addresses visitors. It was launched by the "Demo für Alle" (Demo for Everyone) movement to advise young women who consider gender reassignment because they do not feel comfortable in their bodies, Die Tagespost writes. Demo für Alle is a movement that propagates the traditional family.
Chairman Hedwig von Beverfoerde, who is behind the new website, explains that the health consequences of puberty blockers and opposite-sex hormones are "catastrophic and largely irreversible." She worries about that because the number of minors requesting gender reassignment has grown exponentially, especially among young girls.
Dialogue
Many of these youngsters attempt to find answers to their identity questions via Google. However, entering these searches often leads to websites encouraging gender transition, Die Tagespost found out when experimenting with it.
The website is to counter that trend. It is set up in the question-and-answer form to provide detailed and fact-based information and answers to questions that young girls may struggle with when attempting to discover their gender identity. "It is the concern of Kein Mädchen to take the girls' questions seriously and to answer them in detail", the website states. The direct writing style is also meant to enter into dialogue with these girls.
Discomfort
The website shows different perspectives on why girls may feel uncomfortable in their bodies. It explains that this discomfort often does not result from gender dysphoria but rather from social expectations of what it means to be a girl. "You may be thinking to yourself: The way I am and how I feel fits a typical boy much better" is one of the answers on the website. It continues that all the insecurity "only comes because you secretly don't want to get stuck in the social scheme of typical girls."
Kein Mädchen advises girls in this situation to "be who they are". "Go your way and not that of others. Don't let yourself be unsettled by what is supposedly typical of girls, but on the contrary, find out a lot more about yourself and your strengths. Why adapt your body to any common notions with risky and permanent procedures?"