Split among European Methodists because of marriage
28-03-2023
Northern Europe

CNE.news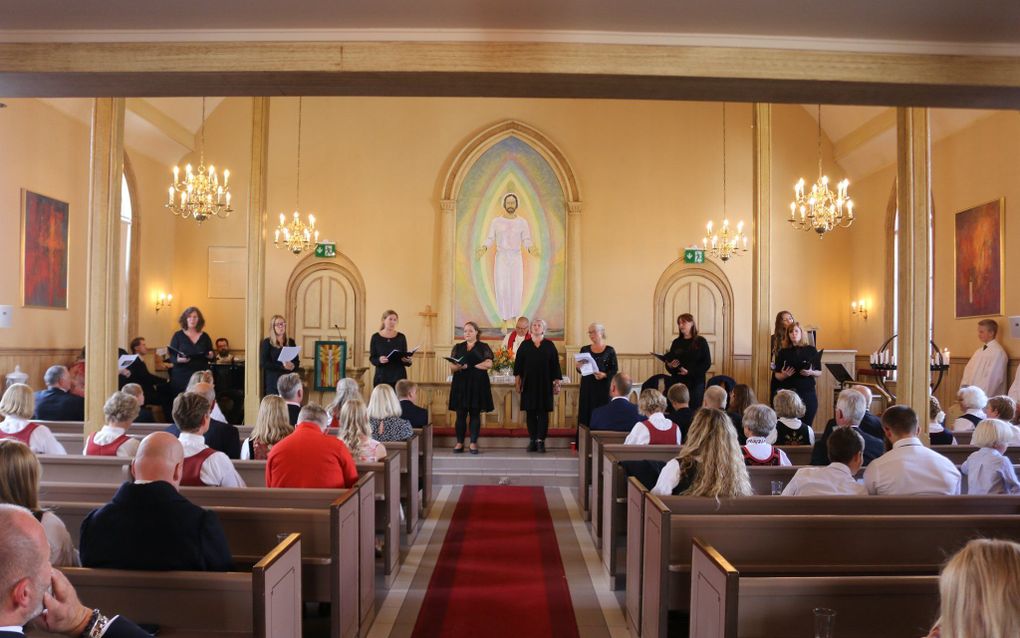 The Methodist Church in Norway has approved same-sex marriages within their congregations.
In a report from Dagen, the Christian Council of Norway recently discussed the roles of women in leadership and same-sex relationships. Both topics have proven to be contentious issues within the Church and have caused divisions among some members.
Weddings
At the conference, the Methodist Church's Bishop, Christian Alsted gave the green light in allowing same-sex weddings and clergy.
"The Methodist Church in Norway will allow same-sex weddings. And sometime in the future, the Methodist Church in Norway will also have gay priests," he said.
Although official dates have not been set, Alsted admitted that some priests may oppose the changes. While the topic was brought up around fifty years ago, the disagreements have gained momentum within the last seven years.
Elephants
However, he warned that cooperation with other international Methodist churches may be difficult. For example, conversions in the Middle East may become more challenging. Such issues could lead to having "elephants in the room," he admitted.
Despite the changes, Alsted reassured fellow clergy that the Methodist Church will "be the same as before" and that the church is working on becoming a "bridge-building church."
"I believe Jesus has called us to unity with room for diversity," he said.
Cooperate
Methodist leaders, including Tom Johnsen who is a pastor at a church in Sotra, say Alsted is wrong to think that the Methodist church can cooperate the same as today.
"In the summer it will be 46 years, but in the last ten years I have felt more and more alienated in my own church. Not locally where I have had to serve, but nationally, and especially in the context of the annual conference. Why do I feel alienated? The simple answer is that the Methodist Church is no longer the same church as before. I feel that the focus has changed, he said to Dagen.
Johnson also pointed that the recent slogan from the leadership, "We make the world a little better- every day," does not do justice to the true church's true mission, which is so much deeper and more serious. Instead of emphasising Jesus Christ and the need for salvation, the Church has become more focused on altering church teachings in order to wed same-sex couples and ordain homosexual clergy.
"I think that we have been characterized by the postmodern spirit which has little room for an objective Truth," he said.
Mainline denomination
While Norway may try to unite others by allowing same-sex weddings, some Methodist congregations have decided to part ways, according to Evangelical Focus Europe. United Methodists from Russia, Belarus, Kyrgyzstan, Kazakhstan, and Estonia have begun the process of leaving the mainline denomination. According to a recent proposal presented at the United Methodist Church (UMC) Northern Europe and Eurasia Central Conference, at least 40 voted in favour to leave while 20 refused. With that vote, church bodies within those areas can become "autonomous".
Delegates also approved a process for Estonian churches to disassociate themselves from the UMC and provide care for Baltic-area churches that will remain "United Methodist." The changes will likely not be finalised until 2025, and they still require the approval of the General Assembly, which will not convene until 2024.
While the US and Western Europe have been working on eliminating official church splits, many United Methodists in Eastern Europe want to see more traditional practices in place. Many conservative leaders announced in 2020 that they would form a more traditional Methodist denomination that would be reserved for those who held more "conservative, Biblical views on marriage." Last year, a "theologically conservative" Methodist church was launched called the Global Methodist Church. Over a thousand congregations have joined the denomination.