Campaigning pastor: Getting arrested is an opportunity to experience God
03-05-2023
Christian Life
JoelNews.org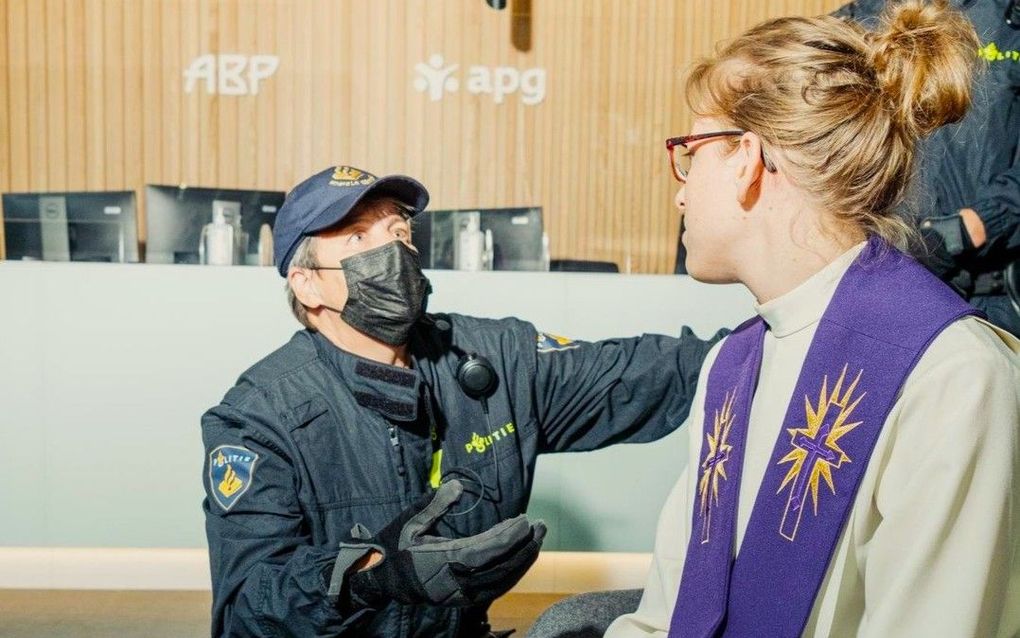 Rozemarijn van 't Einde is a theologian, prison pastor and climate activist willing to go to great lengths to fight for her beliefs.
She regularly participates in climate demonstrations and is even willing to get arrested for her cause. But for her, getting arrested is not a setback – it's an opportunity to experience God. In her book 'Rebelling for Life,' (Rebelleren voor het leven), Van 't Einde writes: "In no other place do I feel as close to God as after an arrest. So close to my calling as a human being, a Christian, and an earth dweller. The hours in my soft yellow cell are a gift. A moment where I find the peace to pray and to feel carried."
Her faith in God is a major motivation for her non-violent activism. According to Van 't Einde, every believer is called by God to fight for righteousness. "The Bible is full of people who stand up for justice, for the greater good, and against rulers who destroy lives. I try to be that kind of person, too," she says.
Uncomfortable
Van 't Einde's activism takes a lot of energy, especially because she has a nervous system disease and is in a wheelchair. But she believes the fight against climate change is a matter of life and death. "If we don't do it now, it will be too late," she says. For her, disruptive campaigning, where she can be arrested, is a way to call attention to the problem. Her activism is rooted in her faith in God. "If you're comfortable with how things are going in the world right now, you're not paying attention," she says. "Being uncomfortable with what's happening, that's the biggest blessing you can have right now. Because that's appropriate."
The current climate crisis is a serious issue, and Van 't Einde believes it is still underestimated by many. "It is still too much perceived as a far-off show," she says. "But people also don't look at it systematically. The emphasis is on how we, as individuals, can reduce our emissions. At the same time, this is something we as a society have to tackle collectively."
Global: How 'creation care' became a Gospel issue
The United Nations' Intergovernmental Panel on Climate Change (IPCC) recently released a new climate change report warning of the dangerous consequences if action isn't taken soon. Christian leaders connected in the Lausanne Movement respond with hope and urgency, recognising creation care as a gospel issue.
The global evangelical church first embraced creation care at the Third Lausanne Congress on World Evangelisation (Cape Town 2010), where the Cape Town Commitment declared creation care a gospel issue within the Lordship of Christ. The Jamaica Call to Action continued the conversation, calling the global church to care for God's creation. Lausanne's creation care network has since held 12 conferences, providing a theological groundwork and helping evangelicals see that creation care is compatible with their faith.