Second Ukrainian threatened with jail for refusing to fight
08-05-2023
Eastern Europe
CNE.news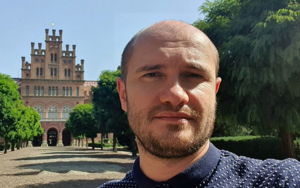 The Ukrainian Mykhailo Yavorsky may have to go to jail. The reason? His conscience forbids him to fight against Russia. "I would not carry weapons or put on a uniform because I can't kill a person."
Yavorksy is the second pacifist to get into trouble for his convictions. The 40-year-old Christian from Ivano-Frankivsk in South-West Ukraine is preparing an appeal against his one-year jail sentence in April. According to the Ukrainian pacifist, he was not offered alternative service. He has vowed to take his case to the Supreme Court if necessary, Forum 18 reports. "No one asked me what I believe", Yavorsky complained.
However, the Ukrainian Ministry of Defence points out that alternative service is only allowed during peacetime, not when the country is at war. Therefore, anyone refusing military service can be prosecuted under Article 336 of the Ukrainian Criminal Code, which mentions "refusing call-up for military service during mobilisation in a special period and for military service during call-up of reservists in a special period." The article specifies that this action can be punished with a prison sentence of three to five years.
Custody
If Yavorksy's appeal is rejected, he will be the second conscientious objector to have been jailed for refusing military service on conscientious grounds since the Russian invasion started in February 2022.
The first pacifist to be sent to prison was Vitaly Alekseenko. He was taken into custody in February. Alekseenko has also lodged an appeal to the Supreme Court. His hearing is due on May 25.