Court sentences top official of Ukrainian Orthodox Church
16-05-2023
Eastern Europe
CNE.news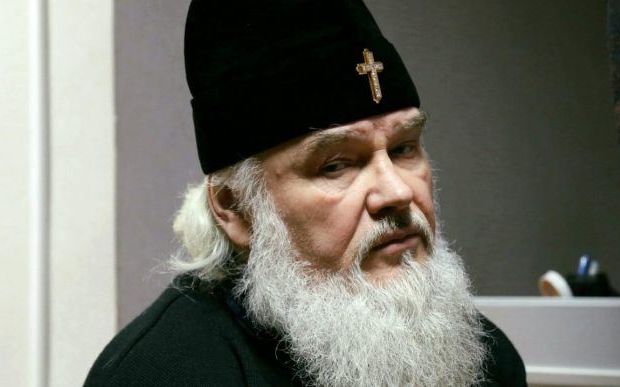 For the first time since the Ukrainian independence in 1991, a court has convicted a senior church leader of the Ukrainian Orthodox Church (UOC, Moscow Patriarchate) for pro-Russian propaganda.
Three years in prison. That was the sentence from the district court in Kropyvnytskyi for Metropolitan Iosaf (Petro Huben) of the Ukrainian diocese of Kirovohrad and his secretary Roman Kondratiuk. The New Voice of Ukraine reported this late last week. Both the priest and the secretary publicly approved the Russian invasion of Ukraine.
According to the judge, the metropolitan and the secretary incite religious hatred. They also distributed Russian propaganda material. Parishioners were given pro-Russia propaganda printed in Russian printing houses. Pro-Russian materials were also found during searches of the diocese's premises.
Above that, the judge said Iosaf was in constant contact with Moscow Patriarch Kirill of the Russian Orthodox Church and repeated his justification of Russian violence. This was a direct threat to national security in the present situation.
The metropolitan's diocese of Kirovohrad is in the centre of Ukraine, south of Kyiv. Both defendants pled guilty and cooperated with the investigation.
Metropolitan Iosaf was charged in December 2022. According to the security service SBU, he was a member of the inner circle of Moscow Patriarch Kirill. He supported Russia's full-scale war against Ukraine and coordinated the spread of pro-Kremlin views in Kirovohrad Oblast. He received written instructions straight from Moscow.
House arrest
According to Yahoo News, Iosaf was already placed under night house arrest in December. During searches on the diocese territory, law enforcement officers found loads of pro-Russian printed materials and correspondence with Moscow "overseers". Ukrainian statehood was questioned in the documents, and the Kremlin regime was praised.